Opinion: Boko Haram; Exploring The Amnesty Option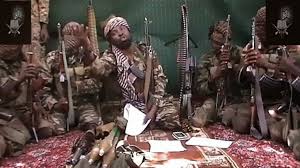 The goose and the gander are indeed lucky birds. So also are the Movement for the Emancipation of the Niger Delta (MEND) and the Boko Haram insurgents; especially so for the Boko Haram insurgents who took up arms against their fatherland, but are being considered for forgiveness of sins because the Federal Government thinks it is the best way to go to have peace and unity in the land.
It does not matter that innocent blood was shed by the two groups, women defiled, and misery callously distributed to innocent souls; but peace we must have at all cost. It is only logical to conclude that though men may forgive these heinous crimes of bloodshed, the Owner of the souls that were wasted-the Almighty God- will ask for an account of them. And if these criminals do not make amends with God, they will rot in hell.
But we must thank President Goodluck Ebele Jonathan for waving this generous olive branch to the insurgents, just as his predecessor and himself did to the Niger Delta militants a few years ago. The ball is in the court of the Boko Haram insurgents to either accept or reject this offer. I am not interested in the needless controversy that has been introduced into the proposition by the Special Adviser to the President on Media, Reuben Abati to the effect that the President has not granted amnesty to the insurgents as purportedly claimed by the Minister of Youth Affairs, Boni Haruna.
But here are excerpts of what President Jonathan said: "My government, while pursuing security measures, will explore all options, including readiness to accept unconditional renunciation of violence by insurgents, and to ensure their deradicalisation, rehabilitation and reintegration into the broader society…. I have instructed our security forces to launch a full-scale operation to put an end to the impunity of terrorism on our soil. I have also authorised the security forces to use any means necessary under the law to ensure that this is done." To me, the message of the President is clear and simple: my government is ready to grant you amnesty if you renounce unconditionally violence.
Shedding further light on the possible amnesty or forgiveness at a Youth Forum in Abuja to mark this year's Democracy Day, Youth Development Minister, Boni Haruna, had said: "A series of integration programmes have been lined up for members of the sect who surrender their arms and embrace peace. Let me use this opportunity on behalf of the Federal Government, to call on members of the Boko Haram sect to embrace the government's gesture and key into the amnesty programme." The minister's position did not confirm that amnesty had been granted but that the option was open to the insurgents to embrace. So, why has the controversy reared its head?
Enough of the distractive controversy! Jonathan used the occasion to shore up the morale of the nation's security forces. He said: "Despite the challenges we face, we must commend our security forces. We must not forget their gallantry and successes in liberating nations and in peacekeeping, from Liberia to Sierra Leone, Congo, Sudan, Mali, Guinea-Bissau and many places in Africa and beyond. Our forces have paid the supreme price in several places at several times. It is now 45 days since the horrifying abduction of the college girls of Chibok. I share the deep pain and anxiety of their parents and guardians and I assure them once again that government will continue to do everything possible to bring our daughters home.
"I have assured you that Nigeria will be safe again, and that these thugs will be driven away, it will not happen overnight, but we will spare no effort to achieve this goal. It is a sad fact that as I address you today, all the gains of the past 15 years of democratic governance in our country are threatened by the presence of international terrorism on our shores. Our dear country, Nigeria is facing a new challenge. A war has been unleashed on us. Extremist foreign elements, collaborating with some of our misguided citizens, are focused on an attempt to bring down our country and the democracy and freedom we cherish and celebrate today."
It was under former Army General and democratically elected government of President Olusegun Obasanjo that MEND first reared its ugly head. Before the infamous group, other forms of threats to the national security had cropped up, but the former President had decisively and quickly dealt with them almost decimating the entire towns. Odi in Bayelsa State was the first victim. Zaki Biam in Benue State was another, with the military going after one of its own, General Victor Malu. He was not at home, but the soldiers made sure they left an indelible mark for him to remember they visited.
When Malu tried to whip up sentiments over the more than necessary onslaught, he was reminded of his own role in the decimation of Odi as Army Chief under the same Obasanjo. It was the same method that the late President Umaru Musa Yar'Adua attempted with Boko Haram that failed and snowballed into this raging inferno that Jonathan is employing every strategy to deal with.
We know that left with men like Senate President David Mark, there would have been a full scale war by now, and how that would turn out will be nobody's guess. It is not only legislators that are talking more than tough to gain political capital. Some gorgeously dressed women have not been left out especially a former Minister of Education who would prefer to make noise about in Abuja rather than go to the Boko Haram enclave in Borno, Yobe, and Adamawa States. She and some of her co-travelers, including that failed House of Representatives member from Kogi State, like to flaunt their credentials as human rights activists while the insurgents and their sponsors wait for them in Maiduguri, Damaturu, and Yola.
And, of course, some pretenders in the robes of clergy have been gathering to indulge in spiritual delusion and deception. Some come to invoke curses and cement their evil ways that do not ascend beyond the roof over them, while others, like that fake prophet of Ikotun, have been seeking to increase the numbers by faking deliverances on the Boko Haram slaughter. Meanwhile, Nigerians are waiting for all those men of God buying space on radio and television for their comments to no avail. Are there no true prophets in Zion again?
As all these go on and Jonathan meanders through the maze with his military and security chiefs, the All Progressives Congress (APC) has been whining that it has been ignored in the efforts to deal with the Boko Haram problem. But one wonders if these whiners forget that the root of this problem is in the APC states of the North-East. Why were they unable and have been unable to use their clout to stop their former thugs turned insurgents from shedding innocent blood and raping defenceless women? One day the chicken will come home to roost. Whatever has been sown will be reaped by all the sponsors of different shades.
_____________________
Written By Johnson Momodu
Disclaimer
It is the policy of NewswireNgr not to endorse or oppose any opinion expressed by a User or Content provided by a User, Contributor, or other independent party. Opinion pieces and contributions are the opinions of the writers only and do not represent the opinions of Newswirengr