The Replacement Generation, Empowering Nagropreneurs #DoAgric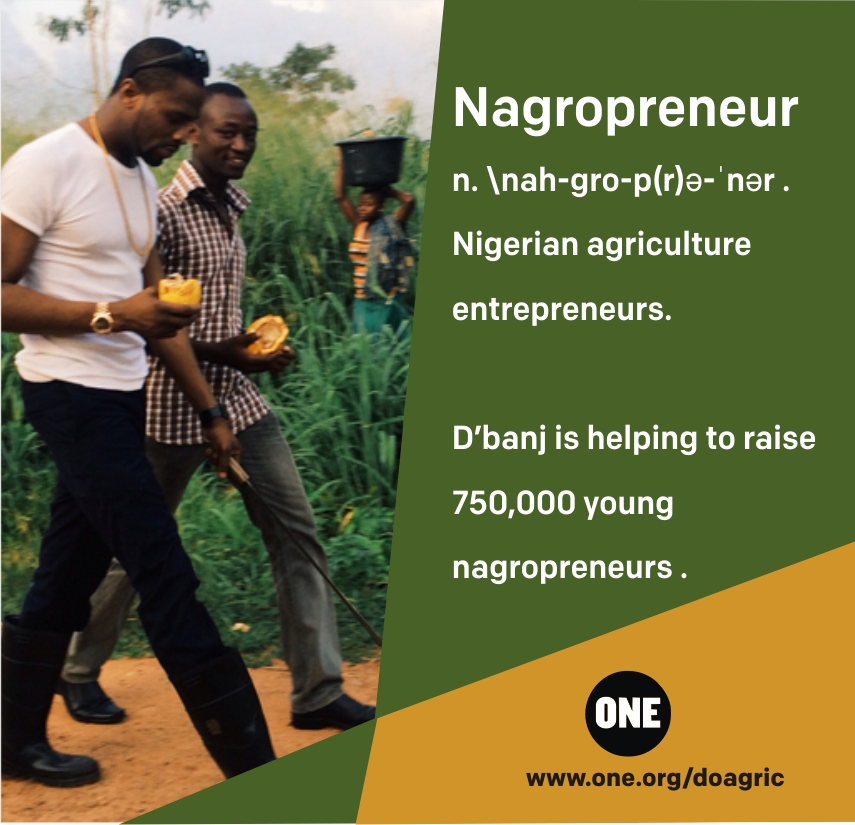 Nigerian needs a new generation of farmers. These are young graduates who see agriculture as a source of enterprise and want to fully participate in it.
Youth unemployment in Nigeria is over 70% and there is a need start making agriculture as an alternative to the young people.
Nigeria is currently experiencing terrorist attacks and the poor socio-economic aspect that makes young people available for such despicable acts.
The Northern Nigeria has a vast arable farmland that can be used to expand yield in millet, maize, rice, cassava and so on. The Agriculture Minister has chosen D'Banj as the face of Nagropreneurs.
There is need to ask for more clarity on how the Minister plans to raise 750,000 Nagropreneurs who will expand our yield and meet our local food demand.