Okonjo-Iweala Wonders Why Nigerians Blame Jonathan For 'Misuse' Of Funds By State Governors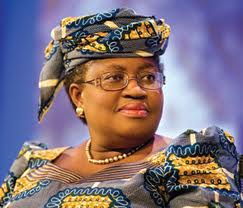 The coordinating Minister of the Economy and Minister of Finance,  at the 12th Convocation of Babcock University, BU, Ilishan Remo, where over 1, 544 students graduated. Mrs Iweala said Nigerian state governors misuse' the monthly budgetary allocation they get from the federation account.
Speaking on Sunday, the minister noted, that education, health and agriculture falls under the concurrent list, but wonders why citizens always blame the administration of President Goodluck Jonathan for the failings of some state governments, who get monthly allocation larger than countries like Liberia, Gambia and the Republic of Benin.
The minister awarded Doctor of Science in Global Economic Development, Honoris Causa,  at the institution urged Nigerians to begin to demand improved standards of living from their state governments, rather than accusing the federal government of insensitivity all the time.