Opinion: Why Nigeria Should Benefit From An Insurgency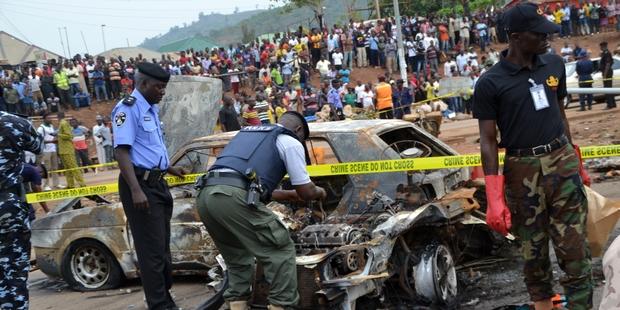 Estimated Reading Time: <1
By Anaele Hilary
"The Enemy of my enemy is my friend' – Arabian proverb
Foremost nationalist and the first president of this "country" attributed Nigerian's independence as "won on a platter of Gold". We all love being handed grandiose rewards on minimal effort, that isn't such a bad thing as individuals. However as a National group this could lead to dire consequences, I'll explain. "Nigeria is but a mare geographical expression", of course we have heard countless individuals eco that sentiment through time. That statement probably isn't far from the truth, considering the unrelenting epidemic of tribalism be-plaguing contemporary Nigeria. The over 250 ethnic national groups currently within the Borders of Nigeria hardly have any sense of a unifying factor to fan the embers of a nationalistic movement. The resultant pogrom of the January 16, 1966, Chukwuma Kaduna Nzeogwu coup goes on to emphasize the embarrassing facts that the mutual fear of oppression and subordination especially between the three major ethnic groups has made the Nigerian spirit of nationalism a lot more wobbly than a plus size man trying to make his way through town on a pair of stilts. Ethnic groups all across Nigeria struggle to arrive at concessions on even trivial matters, viewing such as the very first steps of ethic domination, thus evading Nationalism. This is perhaps a result of a peaceful and uneventful transition from colonization to independence. Is there any hope of foisting the spirit of Nationalism in contemporary Nigeria?
Has the armed struggle against a common enemy encouraged Nationalism in the past?
Two examples would be cited under this heading, these are United States of America revolution and the Unification of Germany
First:  The American Revolution (1775-1783), was conflict between 13 British colonies in North America and their parent country, Great Britain. It was made up of two related events: the American War of Independence and the formation of the American government as laid out by the Constitution of the United States in 1787. First, the war achieved independence from Great Britain by the colonies. Second, the newly created United States of America established a republican form of government, in which power resided with the people. The American Revolution—the triumph of republicanism—unleashed democratic political forces that challenged traditional elite power. The Constitution incorporated this new republicanism in its representative institutions, thereby providing the means by which later generations of Americans would attempt legally to fashion a more democratic and equal society. Today the American Declaration of Independence document is probably the most unifying piece of paper in existence.
Second: Germany had been divided into many small states, which were unified in a process that began in 1849 and ended in 1871. German unification also faced powerful obstacles. A unified Germany had never before existed; states such as Hannover, Bavaria, and Prussia had developed their own identities. However Napoleon's government sought new territory on the Rhine and in Belgium. Prussia in the north was the most powerful of these Germanic kingdoms. Prussia's Prime Minister, Otto von Bismarck, led efforts to unite the kingdoms. The Germans enthusiastically supported the war effort. The Prussian army destroyed its French opponents and captured the emperor himself at Sedan on September 2, 1870. Bismarck had defeated his enemy so completely that he had no one with whom to negotiate. As the war ended, Bismarck took advantage of the military situation to transform the North German Confederation into the German Empire. For Bismarck, the empire was a compromise with what he regarded as the irresistible forces of liberalism and nationalism.
Back to Boko Haram.
The abduction of the #ChibokGirls has lead to a nationalistic movement of some sort, ridding on the #BringBackOurGirls Hash tag, Nigerians across all geo-political zones have united in condemning this dastardly act. Over the last few weeks we have seen active citizens lend their voice and rally and pray for a solution to this menace from Lagos – Anambra – Kaduna – The Federal capital Territory, to mention just a few. In as much as these terrorist claim to Religious crusaders, their indiscriminate attacks on Nigerians in Churches, Mosques and public places treaded by citizens of all ethic nationalities as exemplified in the April 14, Nyanya Bomb blast, has lead Nigerian's into forming a cohesive bond to end this senses violence. While the Nigerian Armed Forces and our foreign counterparts may be shouldered with the actual task of bringing our sisters back, the citizenry are solidly together against a common enemy. Nigerians have come to see these terrorists as a threat to our collective survival. This may very well be the struggle that will and should unite our ailing bond of nationhood. Will you join this Nationalistic movement?
____________________
Writer, Anaele Hilary  can be reached via Twitter – @bighil and E-mail – tlk2hil@yahoo.com
Disclaimer
It is the policy of Newswirengr not to endorse or oppose any opinion expressed by a User or Content provided by a User, Contributor, or other independent party.
Opinion pieces and contributions are the opinions of the writers only and do not represent the opinions of Newswirengr