Simon Kolawole: Cementing Our Rebased GDP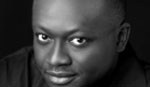 Good news. Nigeria now houses the largest economy in Africa. We achieved this by simple arithmetic ─ we changed the base year of measuring our Gross Domestic Product (GDP) from 1990 to 2010. That means we have included new sectors that were previously not captured in the calculations. Trust me, a lot has happened between 1990 and 2013. Look at the local airline industry, then solely under the wings of Nigerian Airways. Look at telecoms. It was just Nitel (remember Nitel?). Look at Nollywood. Look at professional services ─ consultancy, branding, advertising, etc. Look at the IT sector. There was no Zinox in 1990. Basically, rebasing is just like previously using only your salary to calculate your income, but now adding earnings from stock, lottery and that little shop in front of your house. The bottom line will change, definitely.
Bad news. This means nothing. It is Gross Deceptive Product (another form of GDP, according to The Economist of London). I'll put it in a more decent way: this may end up meaning nothing. Being what we are, we will think we have "arrived". Nigerians like to talk big. We call ourselves the Giant of Africa. We ride big cars and fly jumbo jets. We have more private jets than the entire fleet of all Nigerian airlines put together. That is our definition of success, our understanding of how status should be flaunted and celebrated. In 2013, we estimated our GDP at $260 billion based on the old order. With the new order, that changes to $510 billion. We may then go on to deceive ourselves and miss the bigger picture ─ that these figures are just a guide. No, we haven't "arrived" yet!
Good news. Some sectors of the economy have grown. We always knew they were growing, but at least we have official statistics to quote, fresh figures to compare and contrast. I have not failed to notice that agriculture has been overtaken by industry and services. Before now, we were saying agriculture contributed the most to the GDP. Now we can see that the economy is more diversified. Before, only three economic activities made up 70 per cent of the nominal GDP (nominal GDP, by the way, means ignoring inflation in the math). Now, there are six economic activities contributing to that 70 per cent. That is diversification. Industry has grown, in spite of infrastructural deficit. Construction industry is growing ─ another positive indicator.
Bad news. Even though construction is growing, we are likely to ignore the incidence of building collapse. Cement quality has been identified as a key culprit. Recently, there has been a clamour for the standardisation of cement in Nigeria. But it is not getting the attention it deserves from the Minister of Trade and Investment, Dr. Olusegun Aganga. The 32.5 cement grade has been phased out in countries such as the US, India, China and most of Europe because it will never give as much strength as the 42.5 grade. Dangote Cement has moved to the 42.5 grade, but other companies, led by Lafarge, are insisting on making 32.5 with the explanation that it is still good for plastering only. But the typical Nigerian builder will end up using it for pillars, columns and beams, and the structures will continue to be in danger.
More bad news. If the cement market is filled with 32.5 and 42.5 grades, you and I know the ones illiterate and greedy contractors will go for. Who will police the builders and contractors to make sure they use 42.5 for pillars and 32.5 for plastering only? Nigeria still has a long way to go in effective regulation of construction. In a situation like this, the win-win option for the larger good of the society is to standardise the quality of cement by raising the bar. Ironically, I understand that upgrading to 42.5 can be done without raising the price of cement, although I suspect that it will take a fraction off the profit margin. But of what use is celebrating growth of construction when lives and property remain endangered?
Good news. While industry has grown in spite of crippling challenges, it can only get better. If power supply improves by just 50 per cent, our GDP will double again. Nothing has changed dramatically about power supply between 1990 and now. Generation has gone up, certainly, but supply has been epileptic at best. Even if we generate 10,000mw, we do not have the infrastructure to transmit and distribute it. I have repeated this even to a boring point: if we can put our act together and push power supply up, most sectors will be automatically transformed. This is the ultimate poverty alleviation strategy. Artisans will spend less on diesel and petrol. Small and medium scale businesses will become more profitable. Even big businesses will be able to expand, create jobs and support other businesses.
More good news.
Another important benefit of rebasing the GDP is that government can use it to plan, including expanding the tax base. What sectors are fairly well off? What sectors need more attention? What sectors are growing? What is fuelling the growth? Who is benefiting from the growth? What can be done to expand the benefit basket? Now we know the economic activities with the most notable changes: human health and social services, information and communication as well as professional, scientific and technical services. New economic activities included by the National Bureau of Statistics are entertainment, research, patents and copyrights, among others. All these activities must now be properly factored into planning by government.
Bad news. Given the notorious structure of our economy ─ where the "unlisted" informal sector is dominant ─ we can never have accurate data. But at least we have what can guide us. All these "extreme poverty" statistics which estimate the number of Nigerians who live on less than $1.25 a day can never capture the billions of naira that exchange hands unofficially every day: the tip you give to your driver "for transport"; the "dash" to the security guard "for biscuits"; the "N20" at police checkpoints; the "jeun s'oke" at political rallies; and such like. Since these incomes cannot be captured, we will continue to have a distorted picture of those living on less than $1.25 a day, and the true size of our economy (GDP, as you know, is measured by income, expenditure or output) will continue to be elusive.
No news. In a country where the ruling elite are only self-interested and consumed by politicking over religion and 2015, these figures are of no significance to them. Rather, they will politicise it. As I look into these latest GDP figures and poverty statistics, I am seeing strengths, weaknesses, opportunities and threats. I am seeing things to celebrate and things to get worried about. I am seeing gaps that need to be filled. But when our politicians look at them, they see 2015. They see politics. Either they want to take credit or they want to discredit. That is the way we are wired as Nigerians. And, well, I am not saying anything new. I am only rebasing my frustrations.

<<<<<>>>>
"Even though construction industry is growing, we are likely to ignore the incidence of building collapse. Cement quality has been identified as a key culprit. Recently, there has been a clamour for the standardisation of cement in Nigeria. But it is not getting the attention it deserves from the government"
<<<<<<<<<>>>>>>>>
EFCC'S CONVICTIONS
The Economic and Financial Crimes Commission (EFCC) said on Friday that it had secured 773 convictions and recovered billions of naira since its inception in 2003. Well said. However, what continues to baffle me is that we are yet to get convictions for the big fish. With all the expositions of corruption in the land, we are yet to see a former president, minister, governor, commissioner or special adviser jailed by any court in Nigeria (with the exception of Chief DSP Alamieyeseigha ─ and we all know why). Is it a co-incidence? I don't think so. It's elite conspiracy. Frustrating.
BACKWARD MARCH
"In America…" is a phrase Nigerians employ to ridicule their country. Sampler: "In America, you can be a governor in Texas while your brother is governor in Florida". But when it comes to applying the same principle here, we forget America and wax lyrical. A group, Eko Descendants, has threatened that the next governor of Lagos State must be an "indigene". This is based on a rumour that a non-indigene has been anointed as Governor Raji Fashola's successor. All over the civilised world, residency and citizenship take precedence. We don't want to say "in America" in this instance. Hypocrisy.
JACK IT UP
Amazingly, the House of Representatives and the Senate have passed the 2014 budget with the same figure ─ N4.695 trillion. This overshoots President Goodluck Jonathan's proposal of N4.642 trillion by N53 billion. I am not going to make any insinuations, but I find it rather curious that both chambers managed to arrive at the same figure in overshooting the budget. And they did so within a few days. It could well be that their relationship has become telepathic. There is no PDP or APC when it comes to naira and kobo in the National Assembly. They're all brothers and sisters. Wow.
MUGABE'S 'GARBAGE'
Nobody likes to be denigrated, especially by outsiders. On his 90th birthday recently, President of Zimbabwe, Robert Mugabe, assessed the level of corruption in his country, lamenting: "We are now like Nigeria where you have to reach for your pocket before you can have anything done." Nigeria has protested the remarks. The permanent secretary of the Ministry of Foreign Affairs, Dr Martin Uhomoibhi, last week expressed deep concern that Mugabe "took out considerable time to vituperate about Nigeria ". We should not be hearing home truths from outsiders like Mugabe, but we need to clean up our act too. Undeniable.
——————————
Article written by Simon Kolawole for Nigeria's Thisday Newspaper

Disclaimer
It is the policy of Newswirengr not to endorse or oppose any opinion expressed by a User or Content provided by a User, Contributor, or other independent party.
Opinion pieces and contributions are the opinions of the writers only and do not represent the opinions of Newswirengr