Nigerian Senate Passes N4.642 Trillion 2014 Budget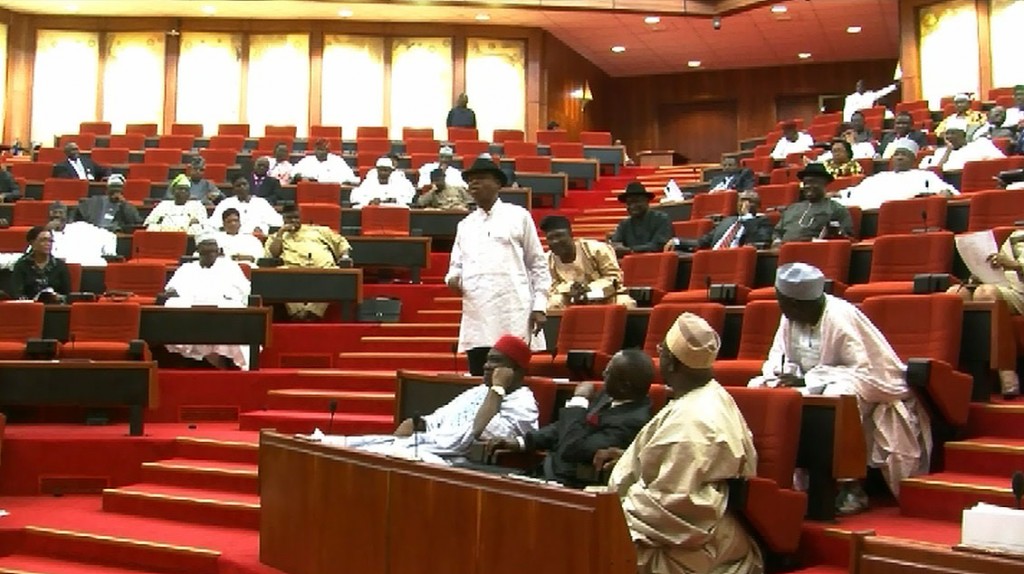 The Nigerian Senate has passed the 2014 budget of N 4.642 trillion into law with the budget proposal from the executive increased by 53 billion naira .
The executive led by the Coordinating Minister for the economy and Minister of Finance, Ngozi Okonjo-Iweala had laid the 2014 budget before the National Assembly in December 2013.
The executive arm of government had initially proposed the sum of N4.642 trillion as total expenditure for the 2014 fiscal year but the upper legislative chamber increased the figure by N53 billion, thus bringing the total sum passed to N4.695 trillion.
Of the total budget figure, N2.454 trillion was approved as recurrent expenditure while the sum of N1.119 trillion was approved as capital expenditure.
Also, while N408.6 billion of the budget is meant for statutory transfers, another N712 billion is for debt service.
Details of the proceedings at the National assembly to follow shortly