APC's Onslaught On The Judiciary, A Recipe For Anarchy – PDP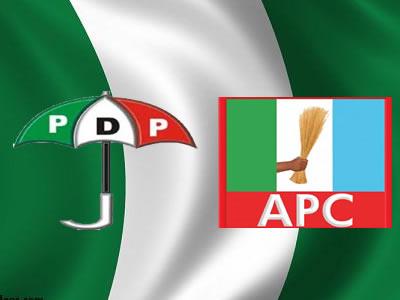 The Peoples Democratic Party (PDP) says the on-going orchestrated onslaught on the judiciary and officers in the sacred temple of justice by the All Progressives Congress (APC) is an integral part of the larger APC ideology which borders essentially on "the negation and destruction of constitutional and democratic institutions in quest for an order whose promise is doom for the nation."
A statement by the National Publicity Secretary of the PDP, Chief Olisa Metuh, Sunday, said the ceaseless torrents of attacks and denigration of the executive arm of federal government by the APC as well as the legislative gerrymandering whose intention is to cause confusion in the National Assembly and the renewed battle by the party on the judiciary are concrete elements of political nihilism.
"Why is weird anarchism an option for the APC? Consistently, this party has attacked and denigrated the executive and Nigerians excused it on the desperation of a political party that claims an alternative. It then took on the legislature where its crisis recipe in gerrymandering has yielded no result. Now, the APC is on a renewed aggression on the judiciary. Why is nihilism the APC preferred option?"
The statement further said it was unfortunate the APC was waging such a battle whose tragic consequences on the institutions of democracy were well known while at the same time jamming the political space with its pretensions on democracy. "Wherever the APC is drawing this inspiration or motivation is surely far from the continent of democracy and right within the conclave of dictatorship. The APC is doing everything to scuttle democracy," the PDP argued.
The party further expressed worry that the frequent penchant of the APC to blackmail judicial officers, paint them as inept and compromised where it fails to secure its bidding and turn a defender of the same institution when the reverse is the case, has been a running streak in the APC whose component metamorphosis, the ACN denoted a chilling tale of corrupt influence in the judicial victory of two governorship seats in the South West .
The PDP added that the rush by the party to castigate the ruling of the Federal High Court presided over by Justice Adeniyi Ademola on the defection of some PDP members in the House of Representatives to the APC as well as its scathing criticism of the National Judicial Council over the suspension of the Chief Judge of Rivers State, clearly gave away the simmering impatience of the APC with the democratic order.
"Nigerians had expected the acclaimed champions of democracy to quietly exploit the appeal option instead of resorting to statements meant to promote civil disobedience and lawlessness," saying the latter day attempt by the party to tone down its disdain for the judiciary by blaming the media for what it called misrepresentation of Justice Ademola's judgement does not hold water .
"But the APC can still turn a new leaf by borrowing from the PDP. It is not late. Our great party shall continue to uphold the sanctity of our democratic institutions as it is incumbent on all who genuinely believe in democracy to defend and promote it. The alternative is anarchy, the route the APC appears decided on."