Viola Okolie: Now Trending Around Aso Villa – Prison Break, Season 1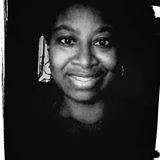 Estimated Reading Time: <1
by Viola Okolie
Dear opposition, please, reduce the babble and let us hear what exactly is going on. It is a bit pedestrian to think that if there is strife in Nigeria today, it would affect only the President and leave the seat vacant for our chosen anointed ones to occupy. Just in case, we are still grappling with the context of collateral damage, think Kondugha, think Bama, think Bunu Yadi. Those innocents are NOT the President, not related to the President.
Yes, we are being hoodwinked and fed a steaming pile of horseshit daily, but if I get us all right, what we want is Nigeria's progress, nehi? Is this a personal vendetta against one man from the creeks? If yes, then it is a little late in the day, we need to trace back our history and ensure we spread the vendetta appropriately.
What threatens one of us, threatens ALL. You have Nigeria's best interests at heart, we the onlookers believe you. When we now see you gloating when things are going wrong with Nigeria, we begin to wonder if we have not overstayed our welcome in Nigeria. You know where I am going with this don't you? If you cannot be concerned enough to offer positive and constructive criticism to deliver us from ourselves, then sharrap and permit us listen to the spin doctors who are attempting to calm down the polity and manage the situation.
Stop spinning conspiracy theories, Nigeria itself, is a huge Conspiracy theory.
PS: Don't read and get angry, today is for Mother's day white rice and stew. Tomorrow, the politricking can continue.
______________________________
Article written by Viola Okolie and culled from her Facebook page
Viola is a freelance talkative who cannot work with 140 words or less!
Disclaimer
It is the policy of Newswirengr not to endorse or oppose any opinion expressed by a User or Content provided by a User, Contributor, or other independent party.
Opinion pieces and contributions are the opinions of the writers only and do not represent the opinions of Newswirengr