'I Was Really Tortured', Jonathan's Cousin Relieves Experience In Kidnappers' Nest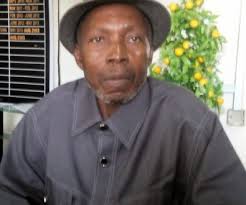 Estimated Reading Time: <1
The septuagenarian cousin of President Goodluck Jonathan, Chief Inengite Nitabai regained freedom from his abductors nest in the wee hours of yesterday. He has spoken of his 21 days incarceration as he revealed that he was made to sleep on the bare floor which was often wet. He also said he was fed with garri mixed with palm oil during the period.
He was saved from the kidnappers' den during a dusk operation by the anti-kidnapping squad of the Bayelsa state Police command. Six suspects have been arrested in connection with the abduction.
The Bayelsa state Police commissioner disclosed that no ransom was paid to release Nitabai
While reminiscing on his abduction, the President's cousin said:
"I was blindfolded. I did not see anything they were doing and didn't know where I was. I thank God for keeping me stronger because I was sleeping on the bare ground. When rain comes it touches me everywhere.

"I am a retired lecturer from the university and I mind my own business. So I don't know what actually made them to carry out this action on me. I was really tortured. They used their gun butts to hit my body."
The Commissioner of Police, Mr. Hilary Opara commended the professionalism by men of the state anti-kidnapping squad. He also praised the family of the victim for keeping faith with the police and other security agencies.
Ten unknown gunmen had abducted Nitabai from his Otuoke residence in Bayelsa State on the 23rd of February.