FRSC Says Relocation Of Academy From Jos To Enugu, Not Political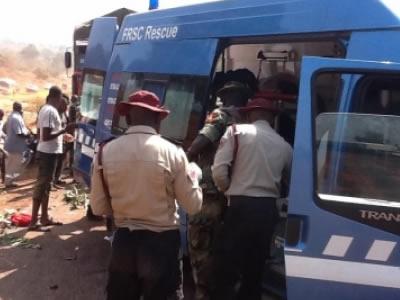 NAN
The Federal Road Safety Commission (FRSC) said on Tuesday that the decision to relocate its academy from Jos to Enugu was not politically motivated.
The Plateau Sector Commander, Mr Sunday Maku, told journalists in Jos that the plan was initiated 15 years ago by the FRSC management.
He said it was a policy decision, adding that the academy was initially located in Jos as a temporary site for work to be completed at the permanent location in Enugu.
Maku said that demonstration by some youths on Thursday against the relocation of the academy to its permanent site, on the bases of political motive to favour the South-east geopolitical zone, was based on rumour.
He said that the demonstration in Jos was due to ignorance, adding that the youths would have been better informed if they had sought clarification from the Commission.
The protesters had marched to the Plateau House of Assembly alleging that the planned relocation to Enugu was politically motivated by the top echelon of the Commission.
They urged the House to intervene and prevail on the FRSC to reverse its decision to relocation the academy.
Maku said that Plateau already has enough of the Commission's structures, including a zonal command, a sector command, six unit commands, two clinics and four centres.
He described the academy in Jos as a temporary makeshift site, put together pending the construction of a permanent site in Enugu.
"I was summoned before the committee with the youths, and after an exhaustive session they were satisfied with the information, but further asked that the Commission should consider a reversal," he said.
Maku said that relocation of offices is a common feature in the command, pointing out that the present zonal command in Jos was moved from Makurdi.
He said that the FRSC expansion policy was on-going, adding that there were plans to establish the Commission's offices in all the 774 local government areas in the country.