Founding APC Member Dumps Party For PDP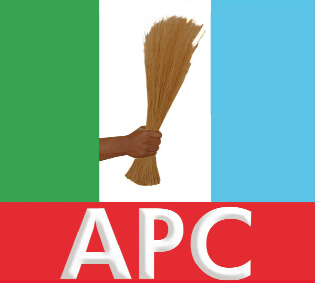 NAN
Mr. Markus Gundiri, one of the founding members of the All Progressives Congress (APC) in Adamawa, has dumped the party for the Peoples' Democratic Party (PDP).
Addressing newsmen on Monday in Yola, Gundiri said that his decision to defect to the PDP was based on "breach of trust and lack of accommodation'' in the APC.
Gundiri, a gubernatorial candidate on the platform of the defunct Action Congress of Nigeria (ACN) in the Feb. 2012 election in the state, said his action was aimed at "strengthening democratic norms and principles.''
He said that he was initially optimistic that the fusion of the ACN, CPC and ANPP to form the APC would provide a rare opportunity for the APC to defeat the PDP in the 2015 gubernatorial election in the state.
He listed "injustice and impunity'' displayed by the interim committee of the APC as other reasons that forced him to dump the APC for the PDP.
Gundiri criticised the way the interim committee of the APC was constituted in the state without "due recognition and respect'' for senior partners in the coalition that formed the APC.
He alleged that trained registration supervisors were not allowed to handle the APC membership registration in some local government areas of the state as demanded by law, adding that the exercise was cancelled in some local government areas.
He called on his supporters and the electorate in the state to support the PDP to move the state forward in 2015.
He said that arrangements were on to receive him and his supporters into the PDP.