Jonathan's Visit To Kwara, Gov. Ahmed Warns Residents Against Lawlessness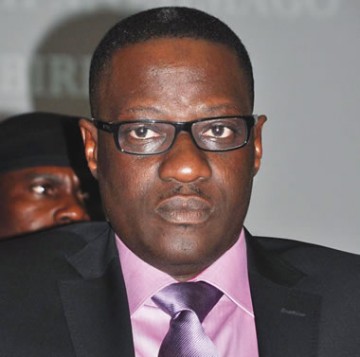 Estimated Reading Time: <1
NAN
Gov. Abdulfatah Ahmed of Kwara on Friday in Ilorin called on politicians and their supporters in the state to avoid acts capable of disrupting the peace during the visit of President Goodluck Jonathan on Monday.
The governor made the appeal in a statement signed by his Senior Special Assistant on Media and Communication, Dr. Muyiddeen Akorede.
The governor urged all residents of the state to conduct themselves peacefully and lawfully at all times.
The governor said President Jonathan would be accorded all courtesies befitting his office
"As a peace loving administration, we urge all to keep the peace, be lawful, and avoid any action or utterance capable of rupturing our reputation for harmony", Ahmed said.
The governor said that regardless of political affiliation, our people must remain mindful of the rule of law and shun all actions that contravene the law, especially the maintenance of public order.
Also the PDP in Kwara said it had constituted 140-member Committee to ensure the successful hosting of President Goodluck Jonathan on March 3.
Chairman of the Interim Committee of the party in Kwara, Chief Solomon Edoja, announced this at a news conference in Ilorin on Friday.
Edoja said the 140 members were in seven sub groups of 20 members each. The groups are transport, health, social welfare, accommodation, venue, reception and security
He said members had been working round the clock to ensure successful hosting of the President.
The chairman added that Kwara Government had approved the use of the Cosmopolitan Square in IIorin for the reception.
Edoja described the visit as a rare opportunity, saying that "it would mark the commencement of freedom for the people of the state.''
He described PDP as a universal party capable of directing the affairs of other countries in Africa.
The interim chairman urged residents of the state to come out en masse and give a rousing reception to the President.
Edoja said that the party in Kwara had set up Elders Committee to ensure that all members were given adequate welfare.
He warned against damaging billboards of President Jonathan in some parts of the state, describing the action as treason.
He said the party got the approval of the state signage and advertisement agency before erecting the billboards in any part of the state.
The temporary secretariat of the party on Zango Road, Ilorin, was like a beehive in preparation for the presidential visit.