Tributes For Nelson Mandela At 2014 BET Honors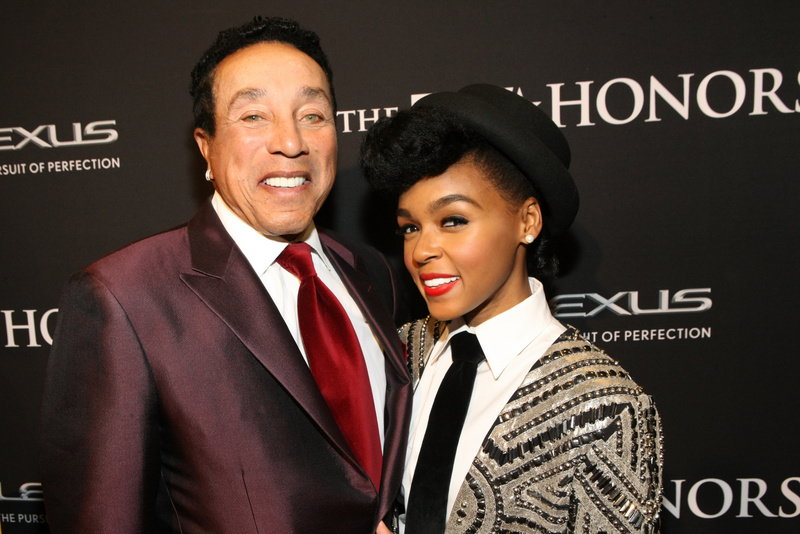 Estimated Reading Time: <1
Entertainment channel BET this week celebrates the inspiring legacy of Nelson Mandela in a soulful tribute by Aretha Franklin at the BET Honors (BET International, Friday 28 February at 23:00 WAT).
 Taped at the BET Honors 2014 in Washington, D.C. on 8 February, the tribute to the late President of South Africa was led by the queen of soul Aretha Franklin, as she delivered a heartfelt rendition of the Sam Cooke classic "A Change is Going to Come", in front of a series of giant images of Madiba.
The tribute was preceded by a moving video montage that quoted Mandela's own words, spoken by a host of stars fromBeyoncé to Forrest Whittaker, Berry Gordy, Miguel, Smokey Robinson, Russell Simmons, Jermaine Jackson, Idris Elba and many more.
Mbuso, Zindzi and Bambatha Mandela attended the event as guests of honour to receive the award on behalf of the Mandela family.
Commented Alex Okosi, Senior Vice President & Managing Director, Viacom International Media Networks (VIMN) Africa,"The outpouring of love and affection for Nelson Mandela has been incredible and a true testament to his greatness and impact on society.  We are thrilled and proud that Madiba's enduring legacy has been recognized on this global platform."
Other highlights at the awards included Maria Carey debuting her new single "You're Mine" in a gravity-defying dress atop a grand piano, while Jennifer Hudson, Janelle Monae, Tamar Braxton, Smokey Robinson, Karen Clarke Sheard andWayne Brady brought down the house with a series of powerful and magnetic performances.   Other highlights from the eventincluded Aretha Franklin's granddaughter, Victorie Franklin, performing Tamela Mann's "Take Me to the King" to honour her grandmother, followed by a fantastic tribute by Oscar-winning songbird Jennifer Hudson.
Honouring distinguished African Americans performing at exceptional levels, this year's BET Honors celebrated the achievements of Aretha Franklin, Motown Records founder and creator of the smash hit "Motown the Musical", Berry Gordy, entertainment trailblazer, Ice Cube, visual artist, Carrie Mae Weems and American Express CEO & Chairman, Ken Chenault.
Watch the Star Tribute To Mandela here