'Wike Is Speaking The President's Mind', Amaechi Reacts To Jail Threat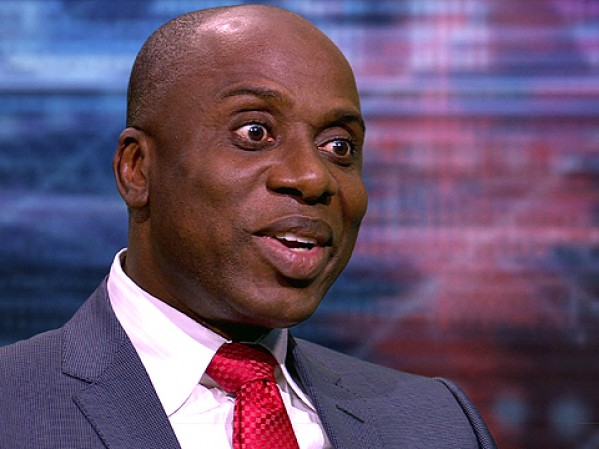 Nigeria's Minister of Education, Nyesom Wike recently said the Governor of Rivers state, Rotimi Amaechi will be arrested in 2015 after President Goodluck Jonathan is declared winner of the Presidential election. Amaechi has reacted to Wike's comments by insisting he would keep contesting President Jonathans anti-Rivers policies and such threats will not prevent him from fighting as he is not a coward or a fan of cowards.
Speaking through his Chief Of Staff, Tony Okocha by phone to reporters, Amaechi said:
"I presume Wike is speaking the president's mind"
The Governor related the friction with the Presidency to the Soku oil wells ceded to Bayelsa state.
"Nothing will stop me from fighting for the right and interest of the people of Rivers State. The people and residents of Rivers State are my primary constituency, and I have sworn on oath to protect their interests. I have repeatedly said that I will support and vote for President Jonathan if he gives back to Rivers State the five Soku Oil wells that have been ceded to Bayelsa State."

"The issue of the Soku oil wells is not about Amaechi, it is about the economic interest of our state. So, I cannot be cowed because of some imaginary threat. No! Amaechi is far more than that."
Amaechi revealed he was not aware of the plans to arrest him in 2015 but he was certain Nyesom Wike was speaking the President's mind
"It is not surprising that Wike speaks so despicably of a man who threw him up politically. He is one of those who ill- advise the president that opposition is punishable by death.

"Now, see where we are today. One will expect that Wike is scolded for making such gutter statement but, alas, it's a further meal ticket for him. Nigeria we hail thee!"