Charles Novia: President Jonathan Should Have Sacked Sanusi Months Ago, Over Insubordination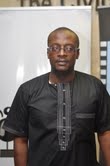 Estimated Reading Time: <1
If I was the President, I would have sacked Lamido months ago. His cup had runneth over with wines of insurbordination, contempt for the Commander-in-Chief and gross financial recklessness amounting to over N60 billion naira unchecked donations based on a nebulous "independence of the Central Bank of Nigeria".
I am aware that the CBN Act gives full independence to the Central Bank but the act did not state that the CBN Governor should be an authority of Governance unto himself. He had succeeded in creating an opposition Government within the ambits of his independence. There was no hiding the disdain in which he held the President, a barely concealed contempt for the man "wey dey give you chop".
Lamido has a Superiority Complex. Such people would confuse their bluntness for being rebels against a system. A loquacious gift is not a yardstick for political intelligence. Lamido crossed the line between keeping to his brief as CBN Governor and openly canvassing to be the next Emir of Kano or currying favours by donating billions to some institutions in those areas which would aid his royal ambitions.
For the record, I am as peeved as many Nigerians about the shortcomings of the Jonathan Administration in many areas. I also join millions of people in asking for full accountability of the NNPC 'missing $20 billion'. But I also know a lot about heirachical politics and administration. The Guy who employs you is your f***king Boss! You disagree with him in private. You don't come out all prima donna to undermine his authority because you have an opposition Press on your side and a tribal mindset of supporters egging you on. Damn it! I would show you who the boss is, if it was me.
And you know why Jonathan's payback is a bitch to Sanusi? Lamido will spend the next few months trying to clear his name over the 'financial recklessness' he has been accused of. His credentials have been officially stained. Yes, he would scream that Jonathan is corrupt too but Nigerians have heard that before. Nothing new. What is novel would be the documents which will fly out soon from the Government exposing Sanusi's hidden deals. That is how politics works.
And let us be clear about this; there is nothing like clean politics. When you are up there, you always fight for your survival. Even those of you working in offices and corporations know how it works.
———————————————-
Charles Novia wrote this article on his official website – charlesnoviadaily.com