Nollywood Twins, Aneke Sue MultiChoice For Illegally Airing Their Movie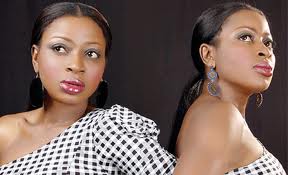 Nollywood twins, Chidimma and Chidiebere Aneke are suing Premium TV Provider, Multichoice for showing their 2009 released movie, 'Compulsory Risk' without permission.
In a little twist, Multichoice is also being sued for allegedly presenting fake documents while trying to defendits actions.
The Aneke twins had reportedly recorded the movie with their phones when it was aired on the 5th of November, 2010.
"We went for the copyright of 'Compulsory Risk' on 04/09/2009, and we were given the Acknowledgement of Copyright Notification on the 14/12/2009.
"We also censored the movie at the National Film and Video Censors Board, Onitsha, Anambra State, on 11/09/09, and we received the censorship approval on 05/10/2009. We Released 'Compulsory Risk' that Dec 2009?, the twins revealed.