Senator Saraki Mobilise Support For Jonathan & Kwara PDP
Estimated Reading Time: <1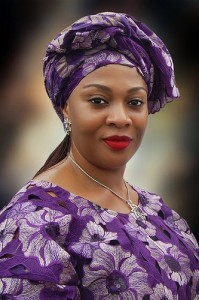 Former Kwara State Senator, Gbemisola Saraki, a sister to Bukola Saraki has begun to mobilise support for the People's Democratic Party in the state in order to strengthen the party after a massive defection of a faction of the PDP to the All Progressive Congress.
Through the Gbemisola Rukayat Saraki platform, the former Senator intends to increase support for the PDP and the new national leader of the party, Alhaji Adamu Mu'azu.
Speaking to journalists on Tuesday, the state leader of Kwara Democrats, one of the main affiliate groups of the GRS, Aliyu Ibrahim, said the GRS was also to support the programmes and policies of President Goodluck Jonathan.
He said, "The current mobilisation and consolidation of all GRS groups under our leader's PDP structure was informed by the recent political development in the state. You know that the GRS support base is widespread and highly diversified.
"With the exit of a faction of PDP, other party leaders in the state have all agreed to work together. It is therefore necessary that we consolidate our structure towards achieving a unity of purpose.
"The GRS organisation, being one of the backbones of PDP in Kwara State, will do whatever is required to strengthen the party. We have a clear directive from Saraki herself on the need to build a formidable PDP along with other party leaders in the state to provide an unflinching support to President Goodluck Jonathan.
"Of course, we know we cannot achieve that without giving our utmost support to our new national chairman, Alhaji Adamu Mu'azu. This is what we are doing. In the next few weeks, Nigerians will witness a massive transformation of our party in Kwara State. PDP remains the party to beat in Kwara and GRS is a key factor in the party."