Aviation Minister Designates Akure Airport For Perishable And Non- Perishable Cargo
Estimated Reading Time: <1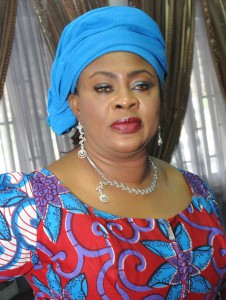 The Akure Airport has been designated a perishable and non-perishable cargo airport by the Federal Government of Nigeria.
The honourable Minister of Aviation, Princess Stella Oduah said so when she paid a courtesy visit to the Governor of Ondo State, Dr Olusegun Mimiko in Akure yesterday, January 27, 2014.
According to the Minister, the perishable cargo terminal project at the airport is meant to harness the agricultural export capacity of the state as it will provide a gateway for farmers and industrialist to have access to international market.
She also added that the perishable cargo concept would open up the economy, develop local market, reduce rural-urban migration, create jobs, and assist farmers by creating wealth, leading to what she called the "farm to supermarket concept".
Governor Mimiko, in his remarks, expressed his unreserved appreciation to the Federal government and the Minister for the decision to give the socio-economic landscape of Ondo state a face-lift. He further stated that the aviation sector had witnessed significant improvement since the coming of the Princess Stella Oduah as Minister of Aviation and assured the minister of the support and cooperation of the state government towards the speedy completion of the project. Governor Mimiko also commended the Minister for transforming the country's aviation to a World class standard.
The minister who was accompanied on the tour by chief executives of Nigerian Civil Aviation Authority, the Federal Airports Authority of Nigeria and the Nigerian Airspace Management Agency also took the governor on an inspection tour of on-going project at the Akure Airport and assured him that, in the next three months, the cargo terminal project would be completed.