Bamanga Tukur Explains How Tough Being PDP Chairman Was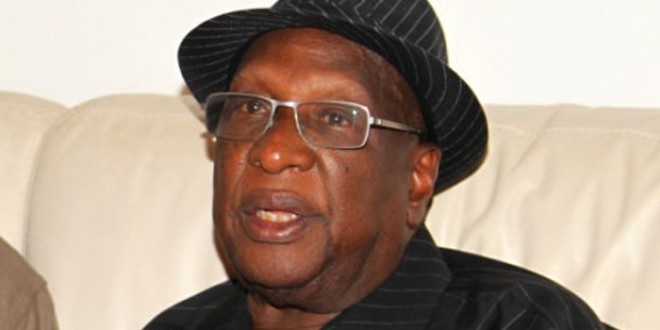 Estimated Reading Time: <1
The former National Chairman of the Peoples Democratic Party, Alhaji Bamanga Tukur has made it clear that it was very tough for him as the Chairman of the ruling party. He urged whoever will be his successor to be consistent, fearless and focused
Tukur was speaking when clerics visited him at his residence in Abuja on Saturday as they prayed with him. Tukur made it known that he does not regret the decisions he made in office.
 "I did my best to bring PDP to good standard and international best practices on politics. I came in with the mindset to reform the party by promoting the principle of election instead of selection and the idea of consensus instead of imposition.

"Alas, I was proved wrong by those who believed that the old order in PDP must be retained, not for any good thing, but for their selfish interests", Tukur said.
Herevealed that the doggedness and wisdom of President Goodluck Jonathan in managing the affairs of the party is the only reason the party has not collapsed after "evil plots" by certain members to destroy the party.
Tukur pledged to always support the President and the PDP in anyway he could and at any given time.
He also made it clear that he never collected any bulletproof car from any governorship aspirant as speculations had suggested.
"Some members got so desperate that they turned to the media and funded all negative reports against me. If you are familiar with all the negative media reports, none attributed any wrongdoing to me. The reports only echoed the views of the sponsors that I was unbending in my desire to change the bad situation in PDP.

"They even attempted to use the media to set me against Mr. President. I never spoke to anyone about issues, yet the media would attribute some reports to me.

"But we knew those who were behind it all. They had forgotten that whatever goes round surely must come round.

"To put me on the spot, they sponsored another report that governorship aspirants were buying me bulletproof jeeps so that I can give them governorship slot in their states. I understood that the authors of such reports had denied what they wrote.

"It is wickedness when the media distort facts against you, just to please their pay masters."