Simon Kolawole: Homosexuals And The Rest Of Us
Estimated Reading Time: <1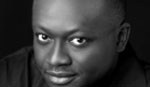 This piece by Simon Kolawole was originally published on ThisdayLive 06 Nov 2011 when the National Assembly passed the bill.. Newswirengr media team decided to re-publish the piece following President Jonathan's accent to the same-sex bill during the week..
Enjoy the piece
I want to make a confession and, please, don't make fun of me: I never knew what homosexuality meant until I finished secondary school! I had been hearing the word but I never bothered to find out the meaning. I just knew there was something peculiar about it. In my mind, it meant everything but actual intercourse between people of the same sex. It so happened one day that I read a report where an American star was described as "homosexual". I then raised the issue with a group of friends who told me that indeed, men sleep with men. I was baffled. Then about 15 years ago, I was watching a foreign movie on a local station. It was scripted around a priest who was having a homosexual affair with a church member. As the two of them started holding hands and smooching, it became too much for me to bear. I switched off my TV! That was my first view of man-on-man. It was just too much for me.
Today, I have come to learn more about them and I strongly still believe their sexuality is not normal orientation. My scepticism about homosexuality is based on two reasons. One, as a Christian, I have taken time to study my Bible and I know that homosexuality is NOT of God. All references to legitimate relationships and marriages in the Bible are anchored on man and woman. As Pastor Paul Adefarasin would say, "God did not create Adam and Steve or Madam and Eve. God created Adam and Eve." So for us who believe in the Bible, homosexuality is NOT ordained by God, even though some gays and rights activists often labour very hard to insert their own interpretations into the scriptures. Homosexuality is not countenanced in the Bible at all; if anything, it is condemned from Genesis to Revelation.
The second basis for my scepticism is that I believe homosexuality is not natural. Copulation in the animal world is based on opposites and diversity. Our sex organs are different and complementary by design. Sex serves two interlinked purposes: recreation and procreation. A female cannot naturally impregnate a female nor can a male impregnate a male no matter the pleasure derived from the recreational intercourse. Because of the impossibility of homosexual procreation, gay couples are now adopting children. It shows how unnatural same-sex relationships are. It is even more amusing that homosexuals are approbating and reprobating at the same time. On the one hand, they don't want to go the natural route of procreation; on the other hand, they want the fruit of normal fertilisation. It is contradictory and hypocritical!
Nevertheless, the day I see two male dogs mating or two female elephants having sex, I would finally accept that homosexuality is natural. However, I decided long ago that I would not care what people do with themselves behind closed doors as long as they are not forcing me join them. It is their choice. They will be held responsible for that at the end of the day. I have no capacity or justification to hate anybody because he is gay or she is lesbian. After all, am I a better human being simply because I'm not gay? Is sexuality the only standard by which men and women shall be judged? If I'm not gay but do not love my neighbour, does that make me a better human being? Is homosexuality the only thing God hates? Does God love lying, deceit, cheating, stealing, backbiting, treachery, pride, etc etc?
By the way, why am I discussing homosexuality, of all topics, today? There is a bill before the National Assembly meant to ban same-sex relationships. It has passed second reading. And Senate President David Mark made some very interesting proclamations on it last week. Let me quote him freely: "Homosexuality is offensive to our culture and tradition"; "It is incomprehensible to contemplate"; "I cannot understand it"; "My faith as a Christian abhors it"; "We cannot allow our tradition and value system eroded"; "It is offensive"; "It is repugnant"; "I do not think any religion supports this". Good quotes, no doubt, but that is exactly the beginning of my problem with the bill. Somehow, we have come to think that the worst thing possible in this life is homosexuality.
As it is typical with us, we love rating one sin above the other. We think telling lies is better than homosexuality. So if you tell lies, as long as you are not gay, it is okay. We think adultery and fornication are okay, as long as you're not gay. We think stealing public money, collection bribes and meting out injustice to the poor are okay as long as you're not gay. You may find out that the same people who are spending day and night fighting homosexuality actually cheat on their wives and their husbands! The Bible also bans adultery! These people who specialise in corrupting university girls, buying them first-class tickets to Dubai and beyond, think they are better than homosexuals! These guys who pay themselves obscene allowances while the average Nigerian cannot afford a decent meal actually think they are better than homosexuals!
Looting the commonwealth to the detriment of development is sheer wickedness. To quote Senator Mark, "It is offensive to our culture and tradition"; "It is incomprehensible"; "I cannot understand it"; "My faith as a Christian abhors it"; "We cannot allow our tradition and value system eroded"; "It is offensive"; "It is repugnant"; "I do not think any religion supports this". Yes. That's true. Thousands of innocent Nigerians die every year in accidents because of the poor state of our roads. Every year, money is budgeted and pocketed. The schools are in a terrible state. The people who control the budget send their own children to schools abroad or the most expensive schools in Nigeria. Are these looters better than homosexuals?
I work in Apapa, Lagos State. I do not enjoy going to the office anymore. The trailers and tankers block everywhere every minute everyday. We have to park on the other side of the road and cross the highway to get to office. Our cars are vandalised all the time. It is getting worse everyday. Virtually all access routes are now blocked by the tankers and trailers. You could spend four hours trying to get into or out of Apapa. The Oshodi-Apapa Expressway is a no-go area. For years we have been writing and shouting about it. Ore-Benin road has been a subject of public outcry for over 10 years. The Murtala Mohammed International Airport is an international embarrassment. The air conditioners don't work. The toilets don't have water. The conveyor belt is an apology. All these have been going on for years. Yet some people want to make me believe that homosexuality is our problem in Nigeria!
Is it homosexuals that are collecting billions of naira everyday in "fake subsidy" payments while the masses it is meant to serve continue to wallow in want? Is it homosexuals that stalled the House of Representatives report on the probe of the power projects? Is it homosexuals that have been obstructing every attempt to probe the finances of NNPC over the years? Is it homosexuals that have left our hospitals in such pitiable state that people are dying like mosquitoes? Is it homosexuals have stalled the passage of the Petroleum Industry Bill (PIB) which has the capacity to improve the performance of the oil industry to the benefit of Nigeria and Nigerians? Is it homosexuals that are rigging elections and killing political opponents? Is it homosexuals that are ripping off Nigerians at the ports? Is it homosexuals that manipulate university admissions? Is it homosexuals that ruined the banking industry and the stock market, wiping out jobs and the investments of poor Nigerians?
I insist that our problem in Nigeria is far deeper than our leaders and rulers are ready to address. They are addressing the wrong problems. We always get our priority wrong. We major in the minor. The things that deserve urgent attention are of no significance to us; it is those things that add little or nothing to our progress that we concentrate all our efforts on. I long for the day those in government will lose their sleep over the state of our roads, over the state of the schools, over the state of the hospitals, over the state of electricity supply. It is for these reasons that I am not excited about the same-sex bill. I hate the hypocrisy. I would suggest that the lawmakers also pass a law against adultery and greed. That could help, who knows?
Article written by Simon Kolawole Email: simon.kolawole@thisdaylive.com