Convicted Nigerian Gay Muslim Receives 20 Lashes Of Strokes
Estimated Reading Time: <1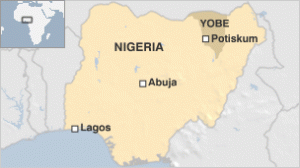 A Muslim man in the northern Nigerian city of Bauchi has received 20 lashes after an Islamic court convicted him of homosexual offences, a BBC reporter there says.
Under Islamic law, a homosexual can be sentenced to death by stoning.
However, the court said it took into account that the man committed the offence seven years ago, and had stopped the practise.
In Nigeria, homosexual acts are illegal under both Islamic and secular law.
The man was among 11 Muslims arrested last month for allegedly being homosexuals.
Content Credit: BBC