Maiduguri : Many Feared Dead In Suicide Bomb Attack
Estimated Reading Time: <1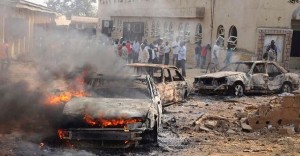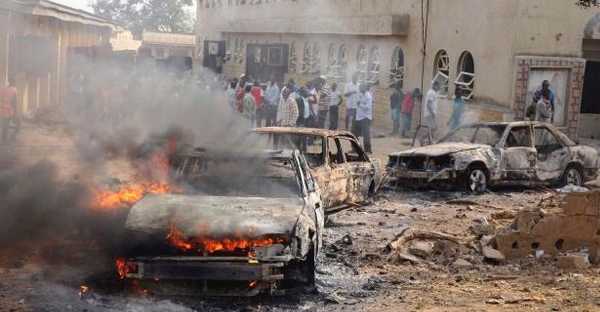 A car bomb has exploded in the north-eastern Nigerian city of Maiduguri, and there are fears of many casualties.
Blood-spattered people were seen fleeing and vehicles crashed into each other, while soldiers fired automatic weapons.
A suicide bomber is suspected of being behind the blast, reportedly near a market.
The Islamist militant group, Boko Haram, has carried out numerous attacks in the region.
Its campaign of violence is aimed at imposing Islamic rule in northern Nigeria.
The military confirmed to the BBC that an explosion had occurred in Maiduguri, capital of Borno state, but did not give a figure for casualties.
An eyewitness said he had seen what appeared to be dead bodies on the ground, and another spoke of seven fatalities.
A second car is reported to have been set on fire by the blast. Details are still sketchy.
On Sunday, suspected Boko Haram militants are reported to have attacked a market in the village of Kayamula, also in Borno state. Five traders were killed.
The group was also blamed for an attack on 20 December on a military barracks south-east of Maiduguri.
Content Credit: BBC