Kerry Washington's Husband, Nnamdi Asomugha, Retires From Football After 11 NFL Seasons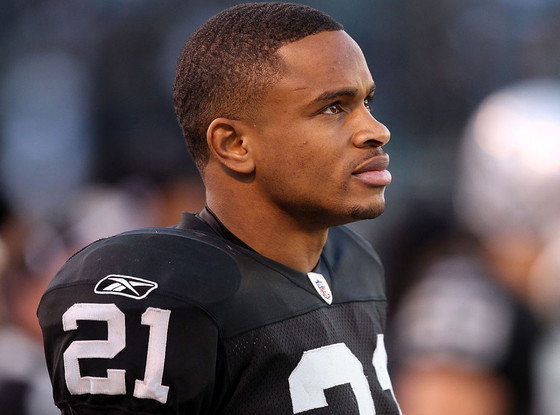 Nnamdi Asomugha is going to have Sundays free to spend with his growing family.
Kerry Washington's 32-year-old husband announced his retirement from the NFL today after 11 seasons, signing a ceremonial one-day contract with the Oakland Raiders so that he could close out his career with the same team that drafted him in 2003.
The three-time Pro Bowl selection, looking dapper in a suit and tie, spoke at a press conference this afternoon at Raiders headquarters.
Asomugha, who secretly married Washington in a super-private, family-only ceremony back in June, was often considered one of the league's elite cornerbacks during his eight seasons with the Raiders and was elected team captain in 2007, 2008 and 2009.

In 2010, he was named to both Fox Sports and USA Today's NFL All-Decade Teams.
As a very hyped free agent in 2011 Asomugha signed a five-year, $60 million contract with the Philadelphia Eagles, but he struggled in Philly and was released after the 2012 season. The San Francisco 49ers signed the hometown favorite (Asomugha is also a Cal Berkeley grad) to a one-year deal in April, but he was waived in November.
But the future still holds great things—Asomugha and Washington are expecting their first child in 2014.
And maybe we'll finally get to see these two on a red carpet together one of these days.
Content Credit: E!News