George Zimmerman Embraces The Art Of Painting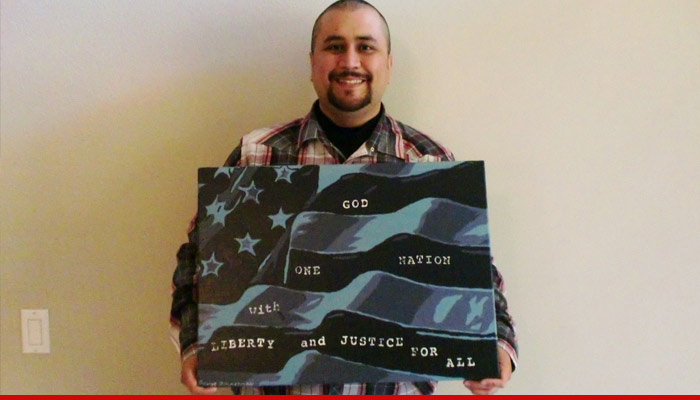 George Zimmerman, the man known for the fatal killing of Trayvon Martins has found a new passion. His paint brush has become his 'weapon'
Zimmerman is selling a signed painting on eBay and the high bid thus far is $110,100 with 108 bids and counting.
The painting haa portion of an American flag painted in shades of black and white with these words:
"GOD — ONE NATION with LIBERTY and JUSTICE FOR ALL." .
George said  this is his very first artistic work, adding,
"It allows me to reflect, providing a therapeutic outlet and allows me to remain indoors "
Zimmerman says he didn't use oils or acrylics. He used regular old household latex paint.
"I know it's not the fanciest, but it is what we had."