MTV's Best Artiste Of 2013 Is Miley Cyrus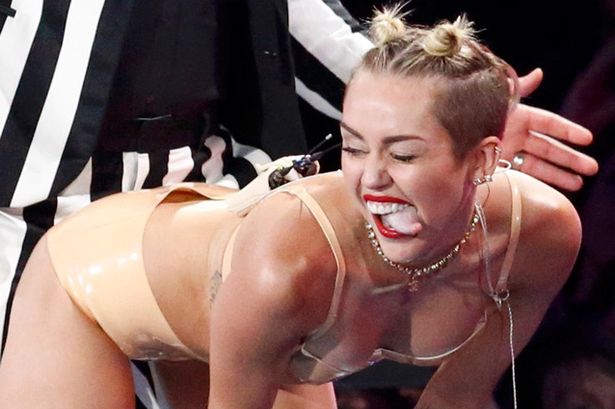 Pop artiste, Miley Cyrus was named best artist of 2013 by the cable TV network on Tuesday.
MTV said the singer dominated the music charts and the headlines with the release of her album "Bangerz," her jaw-dropping performances at awards shows and her hosting stint on the television sketch show "Saturday Night Live."
"She is the third artist to receive the distinction of being named MTV's Best Artist of the Year with past honorees including Katy Perry (2012) and One Direction (2011)," MTV said in a statement announcing the results.
21 years old, Miley Cyrus was also ranked MTV.com top artist, based on fan visits to the site, and had the most watched video of 2013 with her live performance with singer Robin Thicke at the VMAs.
Hip-hop artists Macklemore and Ryan Lewis came in second on the MTV list of best artists for 2013, with Justin Timberlake, rapper Kanye West and British boy band One Direction rounding out the top five.