Neymar Can Make A Big Impact – Thiago Silva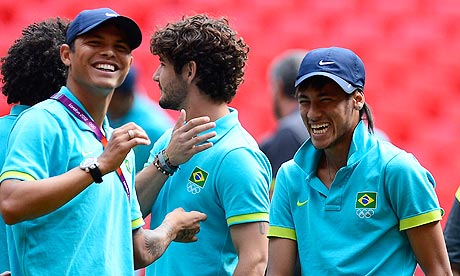 Brazil captain Thiago Silva is hoping that Neymar will have a major impact at next year's World Cup.
Neymar showed class at Confederations Cup last summer. He has scored 27 goals in 46 matches for the Brazil national team
Silva told Telefoot:
"Neymar can save us. I had no doubt about his success in Barcelona, he has surprised the Spanish press. He brings a lot offensively and is a great player."
The skipper says he thinks of the world cup daily
"There is not a day I wake up and do not think of the World Cup," he said.

"This is a moment that is constantly in my head. Until the day of the final, it will be like this."

"The confidence in the national team has returned. The people believe again in the Selecao. This is a special purpose and it is a big responsibility." the PSG defender revealed
Brazil have been paired with Croatia, Mexico and Cameroon in Group A of the World Cup.