Disaster For Moyes, Manchester United Lose Again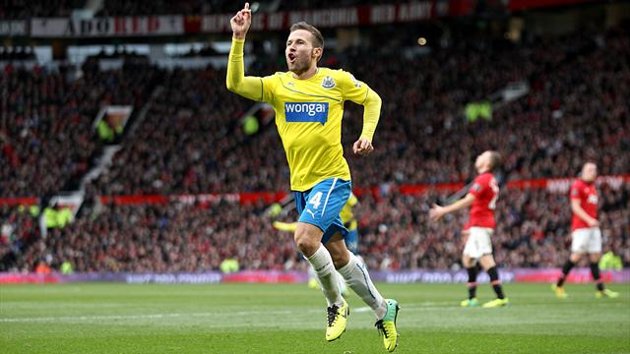 Manchester United's dismal season lurched into crisis on Saturday after a 1-0 loss at home to Newcastle United condemned the champions to their fifth defeat of the campaign.
Yohan Cabaye's goal just after the hour gave Newcastle their first victory at Old Trafford since 1972 and consigned United to back-to-back home defeats in the league for the first time since May 2002.
Having lost 1-0 to Everton on Wednesday, United have now lost as many games as they did in the whole of last season's title-winning campaign and David Moyes's side could fall 15 points behind leaders Arsenal before the weekend is out.
"I'm disappointed with the result," Moyes told BT Sport. "I think there were bits of the game where we needed a bit of luck to go for us and to take our opportunities a bit better, and that didn't happen."
However, the United manager refused to admit defeat in his side's title defence, saying: "I stand firm that we'll be very close to it and I hope we're in and around it when it comes to the end of the season."
United restored Robin van Persie to their starting XI following a four-game absence with a groin strain, but the closest they came to scoring was a Patrice Evra header that hit the post early in the second half.
Newcastle hit the champions with a sucker-punch in the 61st minute, with Moussa Sissoko galloping down the right flank after winning a duel with Evra before cutting the ball back for Cabaye to sweep home.
The dominant team of the Premier League era, United remain in ninth place in the table, 12 points below Arsenal, while Newcastle climb to sixth.