Nigeria In Total Darkness As National Grid Collapses For The Second Time In One Week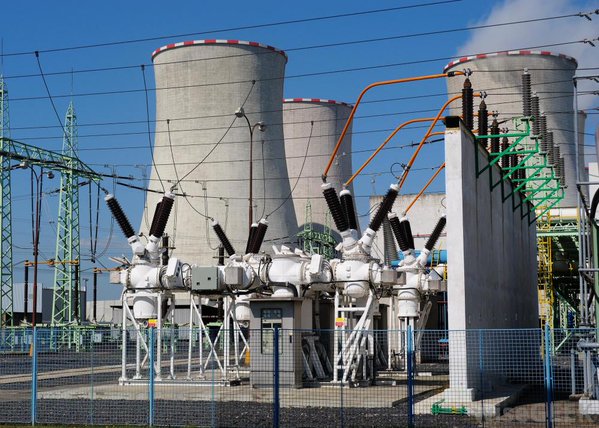 For the second time this week, there was total blackout across the country on Thursday as national grid suffered system collapse.
This is as power distribution companies continue to reject significant megawatts of electricity allocated to them by Transmission Company of Nigeria (TCN).
The general blackout first happed on Sunday when Nigeria Electricity System Operator (NSO) reported a system collapse.
According to electricity supply details in possession of Nigerian Tribune, "Total System Collapse occurred at approximately 1800 hours on January 19, 2017, but details of the event were still pending as at the time of this report.
The document stated that average power sent out on Wednesday was 1,618MWh/hour, which was 1286MWh/h lower than what was sent out the previous day.
The reduction was caused by insufficient gas and water supply at power generating plants.
Gas constraint was responsible for loss of 1151MW while water management constraint was reason for the loss of another 150MW.
Because of these, the power sector lost an estimated N624,000, 000 on January 18 2017 due to constraints.
Just like on Tuesday, Nigeria Integrated Power Project (NIPP) plat at Alaoji remained completely out of service due to gas constraints.
And the situation was similar for Geregu, Sapele and Olorunsogo plants which also experienced limited production due to condensate evacuation challenges limiting gas supply.
Average power sent out on Tuesday was 2904MWh/hour, an increase of 1277MWh/h on Monday's production.
"A reported fire outbreak in TCN Afam V switchyard has impacted Afam VI's ability to export power to the grid", the document disclosed while adding that a solution to it was being discussed.
Meanwhile, despite appalling state of electricity generation and supply in the country, distribution companies continue to canvass excuses to reject allocated power from TCN.
Investigations by Nigerian Tribune revealed that distribution preferred TCN to wheel power to areas where there was high net worth individuals and companies rather than in low and middle income environments.
Deputy Managing Director, Ibadan Electricity Distribution Company (IBDC), Mr John Ayodele said on Wednesday that TCN was supplying power to where it is not needed.
"IBEDC has requested to take more power to where areas where load demand exceeds supply.
"Over the years, we have discovered that when we send power to such customers it ultimately results in huge energy theft.
"IBEDC has always clamoured for the adequate and reliable power supply to economically viable areas with a higher concentration of maximum demand consumers", Ayodele said.
Also, General Manager in charge of Transmission at TCN, Bede Opara accused DISCOs of owing huge debts to his company largely due to energy theft and other issues.
"The low revenue collection affects transmissions as well as gas plants", he was reported as saying.