Planned PDP Merger Can't Be Bigger Than APC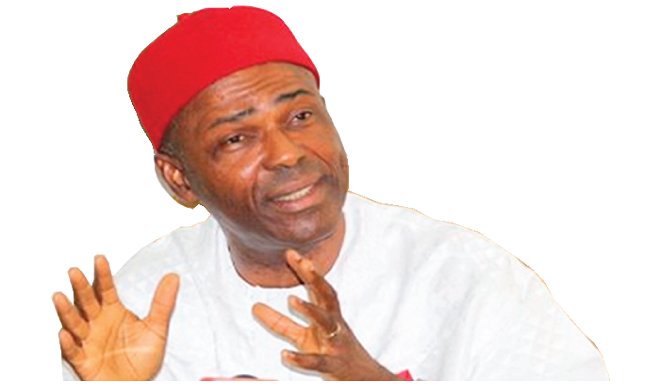 The All Progressives Congress, APC, on Wednesday dismissed the possibility of the Peoples Democratic Party, PDP, successfully forging an alliance to form a new mega party ahead of the 2019 elections.
The ruling party stated that even if the PDP succeeds in aligning into new opposition party, the emergent alliance cannot be called a mega party, boasting that there can be no party that will be bigger than the APC.
Disclosing this in an interview with newsmen in Abuja, the Deputy National Chairman of the APC, Segun Oni, said "If PDP dies, there will be another opposition party. What I believe is not visible is the idea of calling it a mega party, because no party that will emerge will be bigger than APC, that's what l'm saying.
"I have always predicted from the beginning that, long before now, the PDP will go into rumbles and that it will thereafter grind to powder, Its rumbles is grinding.
"So, we are not saying the will not come back, we are saying, don't call whatever political party that is coming mega party, it can not be bigger than the APC."
On what Nigerians should expect from the APC and the President Muhammadu Buhari-led administration in 2017, Oni said they should expect that the economy would get better.
According to him, "Nigerians should also expect that the human face of this party will continue to show.
"Let me tell you something that you journalists have not noticed, or pretended not to have noticed. Since the coming in of Buhari's administration, federal government has been trying to encourage the state governments to meet their obligations to their staff by giving series of bailouts.
"The federal government cannot afford to pretend that after everybody have taken the allocation, that's all. And over the years, Nigeria has become a country where government, not just government at state level, even at federal level, owe people at will, especially staff.
"I believe the moral signals that Buhari is sending to all of us is that if Nigeria will be Nigeria, staff salaries should be paid to all. And I'm sure with the series of bailouts, everything will be covered and this government will encourage people never to allow things to degenerate to this level. So, when we talk of 'change,' that is 'change.'
"There was a time when I was growing up, we did not even know when our teachers were paid. Nobody ever complained that salaries were delayed. It was a mentality and somehow, the mentality of government not caring to meet its obligation became so rampant. Now, that mentality of the government meeting its obligations as at when due, is what President Buhari is bringing back."