Why Speaker Yakubu Dogara Is Fighting Me – Bauchi State Governor, Mohammed Abubakar Explains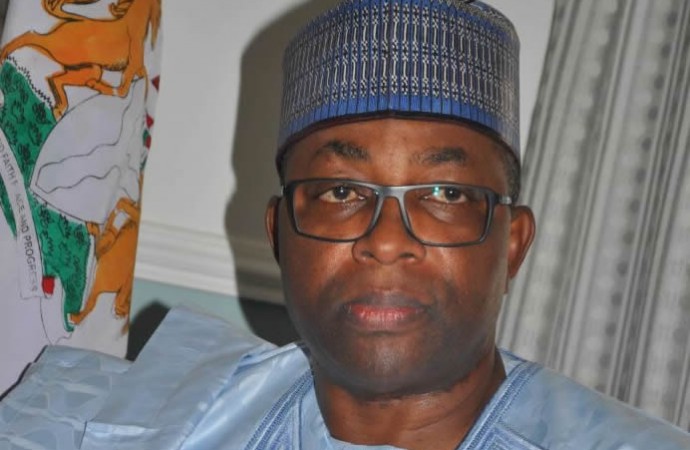 Mohammed Abubakar, governor of Bauchi state, on Tuesday spoke on the cause of his rift with Yakubu Dogara, speaker of the house of representatives.
Speaking with state house correspondents after meeting with President Muhammadu Buhari on Wednesday, Abubakar said he directed lawmakers from the state to support the candidate of the All Progressives Congress (APC).
The party had tipped Femi Gbajabiamila, currently the majority leader of the house, for the speakership position, but Dogara refused to step down, and contested the election, where he defeated the party's candidate by eight votes.
Abubakar said rather than put the issues of the election aside and join hands with him to move the state forward, Dogara started antagonsing him.
"My problem with Dogara started during the election for the leadership of the national assembly," he said.
"I stood on the side of the party. I directed every Bauchi lawmaker to toe the line of the party. At that time, nine out of the 11 lawmakers did that, and later the candidate of Bauchi won and it's common knowledge that all the lawmaker went to his side."
He said Dogara had decided to be spreading falsehood against him, disclosing how the speaker allegedly painted him in bad light before the leadership of the APC.
"Recently, if you will recall that when I was away a week ago, some members of the house of reps and senate led by the Speaker of the House of Representatives, Yakubu Dogara went to the headquarters of the party allegedly to report me," he said.
"And in the process, they made some spurious allegations which I feel it's appropriate to let the president know firsthand evidence regarding all the allegations they made against me.
"They claimed that I misapplied the bailout funds, and I thought that was a matter of common knowledge in Nigeria.
"ICPC investigated the bailout, and gave a report in which out of the said amount, Bauchi state utilised all funds, all but N165 million.
"I wrote to them to check their facts again. I utilised all but N88 million out N8.6billion, and shortly before I left for China and Hong Kong, the vice-chancellor of the state university came to me to say that he had a backlog of salaries, which I gave an approval of N70 million out of 88 million.
"All in all Bauchi state has utilised N8.6 billion, remaining 18million which is in a dedicated account.
"I have documented evidence to prove and will give it to anybody who is interested."
Abubakar said Dogara had been frustrating every move to reconcile the differences between them, but that he is still open to reconciliation.
"I have not closed the door to reconciliation. Some elders in Bauchi are trying to reconcile the warring factions," he said.