Dickson Condemns Fresh Niger Delta Assault On Agip And Other Oil Facilities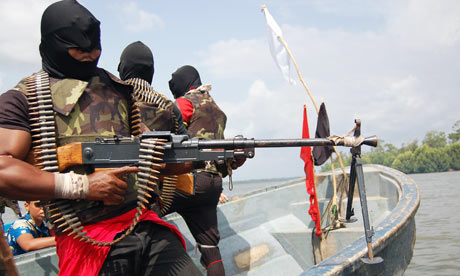 By Chris Nomjov
Governor Seriake Dickson of Bayelsa state has condemned in very strong terms, the attack on two oil facilities operated by Aiteo and Agi?p, by  the Niger Delta Avengers (NDA), in the early hours of Saturday.
Earlier today, NewsWireNgr reported that the militant group claimed responsibility for vandalism of the pipelines that convey crude to the Bonny and Brass export terminals. Perhaps in furtherance of their threat to 'shock the world'.
Dickson, who spoke through Mr. Jonathan Obuebite, Bayelsa Commissioner for Information, described the attacks, as "one too many". Mr, Obuebite, who confirmed the attack in an electronic mail to NAN, said today's attacks was coming few days to the blowing up of a Chevron crude trunk line.
Obuebite lamented the economic impact of destruction of the key oil facility and wondered why the militants would go to that extent, knowing the economic implication to the state and the country.
He observed that in spite concerted efforts of the government to move against such atrocities, the militants were still unrepentant in their acts of vandalism.
Obuebite urged the group to embrace dialogue rather than the current approach to register their grievances.
He noted that the oil spill adversely affected those who reside in those areas.? The commissioner also called on security agencies to be more alert and to devise new means to protect very important oil and gas facilities in order to prevent further destructions
Obuebite further called on Bayelsans to be vigilante and alert and ensure that they fully cooperate with security operatives towards ending the ugly menace of vandalism and bombings, rearing it's head in the Niger Delta