Lawmaker Sponsoring Nationwide Sharia In Nigeria Says It Seeks To Protect Christians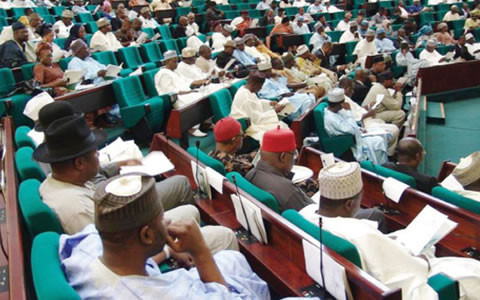 In an interview with PREMIUM TIMES Thursday, Abdullahi Salame, representing Gwadabawa/Illela federal constituency, Sokoto State, said his bill will actually protect Christians in the North.
Salame is the lawmaker representing Gwadabawa/Illela federal constituency of Sokoto State. His bill titled, "A bill for an Act to alter Sections 262 and 277 of the Constitution of the Federal Republic of Nigeria, 1999, to increase the jurisdiction of the Sharia Court of Appeal of the Federal Capital Territory and Sharia Court of Appeal of a State by including Criminal Matters and Hudud and Qisas and for other related Matters" has been vehemently criticised over allegations that it aims to expand the Islamic legal system across a secular Nigeria.
The lawmaker said that contrary to insinuations, his amendment will only strengthen the Sharia system in areas where the legal system is already being practised.
"We're not trying to expand the Sharia as other people perceive it that we're trying to take Sharia to other states that have not adopted Shari'a like Enugu or Abuja," Salami said in an interview with an online newspaper.
"No, we're not saying that we should expand Sharia. We're talking about the jurisdiction of the existing Sharia court."