Nasir El-rufai Accused Of Hijacking Local Government Monthly Allocation To The 23 LGAs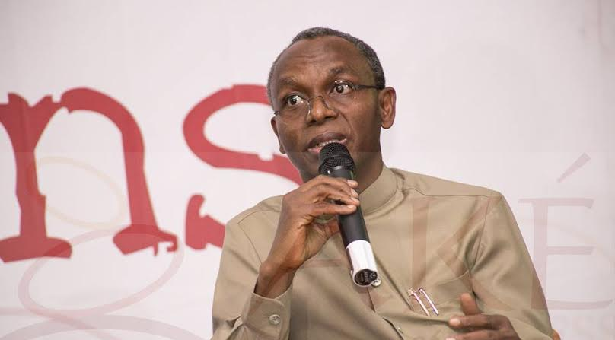 Peoples Democratic Party, PDP, youths in Kaduna State, yesterday pleaded with President Muhammadu Buhari to withhold the monthly Federation allocation to the 23 Local Government Areas, LGAs, of Kaduna State, claiming the state government had hijacked the council funds, contrary to earlier promise not to.
On the platform of PDP Youths Democratic Front, they also alleged that the Mallam Nasir El Rufai-led government had continuously acted in contempt of the constitution of the country by forming an Interim Management Committee, IMC, to run Kaduna state councils since assumption of office President of the group, Danjuma Sarki, at a briefing claimed: "On May 10, 2015, before his swearing-in, Governor El-Rufai told the forum of All Progressives Congress, APC Local Government Chairmen in the state, who paid him a congratulatory visit, that the in-coming administration would not touch funds belonging to the local government councils of the state. He said the local government would be allowed to run the affairs of the councils without any interference.
"Again, on July 6, 2015 during the swearing-in of the last Local Government Interim Management Committees appointed by El-Rufai, he declared that he had abolished state and local government Joint Account and that he would not hold local government funds hostage for any reason. In addition to that, he promised to be remitting ten percent of the state's internally generated revenue to the local government areas of the state. He enjoined them to swing into action and commence meaningful projects in all the wards in their councils. This was widely publicized and boosted the confidence of the people on the government.
"However, looking into the activities of the last IMC, it is apparent that the governor lied and made fallacious promises to the people. Throughout their tenure he did not for once release the local government funds to them directly, as it came from the Federation Account Allocation Committee. Therefore, we call on the Federal government, under the leadership of President Buhari, to withhold the Kaduna State Local government funds until a democratically elected government is in place."