"Ex-President Jonathan Is Corrupt, He Should Be Probed" – Christian Association Of Nigeria Declares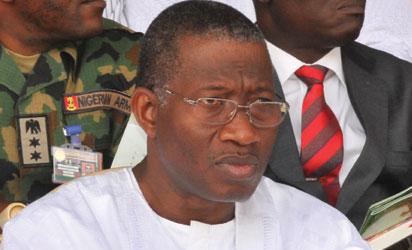 The Christian Association of Nigeria, Lagos State chapter, has called for the immediate prosecution of former President Goodluck Jonathan for corruption while in office.
The Chairman of Lagos CAN, Apostle Alexander Bamgbola, made this call while addressing newsmen in Lagos during the weekend.
On why the Christian body is calling for the prosecution of Jonathan, he said, "What is wrong with it? A former President of Peru (Alberto Fujimori) was jailed.
Also, a popular prime minister of Israel (Ehud Olmert) was jailed. If a nation puts you in a position of trust and you betray that trust, you should go to jail no matter who you are. I have no sympathy for anybody. Just make sure you get it right, and we get the facts right as well."
He lamented the corruption in the country, urging the President Muhammadu Buhari-led administration to go after the looters and "put them where they belong, so that we may have peace in this nation."