Just In: AMCON Takes Over The Ownership Of Aero Contractors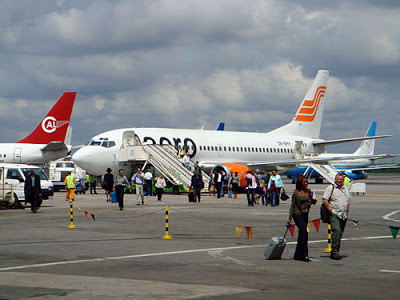 Estimated Reading Time: <1
The Asset Management Company of Nigeria (AMCON) has dissolved the Board of Aero Contractors and appointed a Manager over the affairs of the airline.
AMCON announced this today in a press statement. AMCON is both the majority shareholder and creditor of Aero.
It said an industry based management team will be put in place to provide the highest level of professional competence which would ensure a quick repositioning of the company.
"The management of AMCON decided to make changes in the Management of the airline to protect the brand heritage of the airline, a very well cherished value. AMCON also maintains that its intervention is in the public interest to sustain and improve the robust and premium quality service which Aero is known for in the country" the statement noted.
"AMCON would like to assure the regulatory authorities, the traveling public and key stakeholders that the airline will continue to operate on the solid foundation of safety and security with excellent customer service" it said.
It further noted that, AMCON has also engaged a reputable accounting firm to undertake a forensic audit of the airline's accounts over the last 5 years.