Speaker Yakubu Dogara Adamant Over Calls By APC To Review Committee Appointments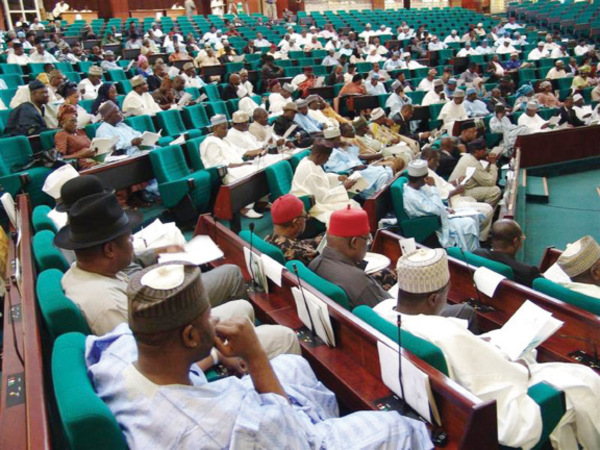 Speaker of the House of Representatives, Yakubu Dogara, urges members to accept committee heads which he released.
Competent sources close to a meeting of chairmen and their deputies called by Dogara on Tuesday, said the Speaker was adamant over calls by his party to review the list to accommodate more of their members and reduce the influence of the opposition PDP, whose members have been saddled with key committees, normally reserved for the leading party since 1999.
However, Dogara, who called the meeting, reportedly dashed the hope of the complaining APC members by telling them to take the list of committees he had already made public in good faith, as there was nothing more he could do about the matter.
A source at the meeting said that the speaker made it clear to all that the committees were composed to reflect what he called 'bi-partisan cohesion' and national interest and was not ready to bend backwards.
According to sources at the meeting, which was held in camera, Dogara told his loyalists that he was not bothered by criticism about the way the committees were composed, as he did not believe any committee was better than the other.
The frosty relationship that exists between Speaker of the House of Represenattives, Yakubu Dogara and the House Majority Leader, Femi Gbajabiamila, blew open on Tuesday as the House Leader in a letter to the speaker, denied any knowledge of the composition and subsequent announcement of the chairmen and deputy chairmen of the 97 standing committees of the House.
But in a swift reaction, the Speaker accused Gbajabiamila of being economically with the truth, insisting that the House Leader was not only invited to meetings of the Principal Officers of the Lower Chamber to decide on the composition of the Chairmen and Deputy Chairmen of committees but also participated actively.
While Gbajabiamila had in his letter to Dogara dated October 20, complained about being alienated from the composition of the standing committees and had appealed to the speaker to carry all principal officers along in the selection of committee heads, the speaker had on October 22,during plenary announced the names of the committee chairmen and their deputies.
Since the announcement however, there has been an unease in the House with aggrieved members of the All Progressives Congress (APC) who are in the majority in the House grumbling about the lopsided nature of the appointments in favour of the Peoples Democratic Party (PDP) and known supporters of Dogara.