It Was Rude & Disrespectful For El-rufai To Shun Public Lecture Says Shehu Sani As Governor Avoids Face-To-Face With Senator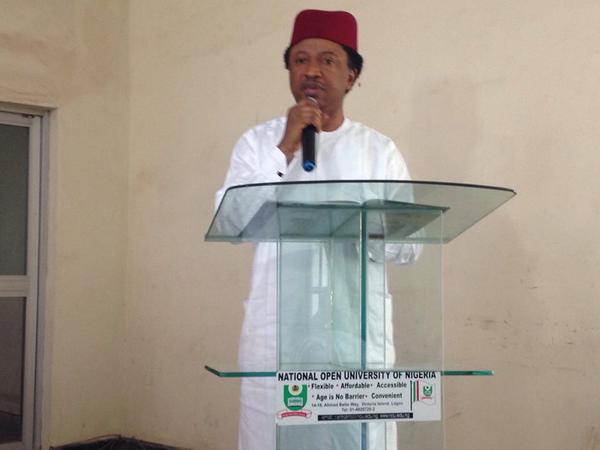 The rift between Kaduna State governor, Malam Nasir El-Rufai and Senator Shehu Sani, representing Kaduna Central Senatorial District at the Senate took another dimension on Wednesday when El-Rufai stayed away from a public lecture where Sani was the chairman of the occasion.
The governor who was to serve as special guest of honour at the 2nd Annual Law Week's Public Lecture 2015 of the Law Students Association of Nigeria, LAWSAN, National Open University of Nigeria, NOUN Kaduna study centre, did not show up neither did he sent a representative to stand in for him at the public lecture. Senator Sani who had earlier sent in one of his aides Comrade Nasir Abbas to stand in for him, came in thereafter and personally delivered his speech and chaired the public lecture.
There have been several reports of an alleged cold war between the governor and the Senator who tend to disagree on so many issues.
The Senator had accused the governor of running anti-masses policies while the governor through some of his aides had accused the Senator of undermining the activities of the governor to score cheap political gains.
Briefing newsmen according to the Nigerian Pilot at the close of the lecture, Senator Sani on the absence of the governor at the occasion, said "I don't know why he is not in attendance or sent a representative. It is possible he might not have even seen the invitation but if he has seen the invitation and refused to come or send a representative, I think it is being very rude and disrespectful to these students who are within his area."