Boko Haram Members Have Offered To Dialogue With The Federal Government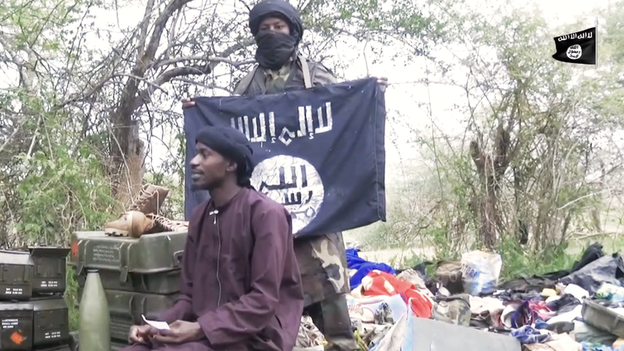 The Centre for Crisis Communication (CCC), an independent Non-Governmental Organisation, on Tuesday, revealed that some Boko Haram elements had approached it for dialogue as a way of ending the insurgency in parts of the country.
Executive Secretary of the centre, Air Commodore Yusuf Anas (rtd), who addressed the press on sundry national issues including terrorism, cattle rustling, National Assembly crisis, pipeline vandalism, kidnapping, armed robbery, Radio Biafra, among others, said he and his team were already in the process of facilitating a meeting with relevant government agencies.
While expressing support for the declaration by President Muhammadu Buhari that the Federal Government was willing to dialogue with genuine leaders of the terrorist group, Anas said the new position had become imperative in view of the fact that military option alone has failed to resolve the issue.
"The centre, however, suggests that such dialogue should be done with every sense of caution and responsibility bearing in mind the previous disappointments that attended attempts at negotiations.
According to him, considering the atrocities which the group has visited on Nigeria and Nigerians, this option is no doubt a hard sell, but the recent statement by President Muhammadu Buhari on government's readiness to negotiate with credible members of the sect has rekindled the hope for dialogue.
Commodore Anas, a former Nigerian Airforce spokesman, said that the centre views this gesture as very good, as it opened a window of opportunity for dialogue for those insurgents that are willing and ready to lay down their arms.
He said that this position was predicated on calls made to this centre by some members of the Boko Haram requesting for genuine and comprehensive dialogue that could lead to hundreds of them coming out to renounce their membership.
"Nevertheless, the centre will continue to support and encourage all efforts towards bringing insurgency to an end in our country," he stated.
On the lingering National Assembly crisis, the CCC appealed to all the contending individuals, groups or parties to 'shield their swords' in the national interest "knowing how far-reaching and negative effect political crisis of this dimension could continue to be in inflaming passions, creating divisive tendencies and ultimately translating in crisis."
He urged the legislators to take the lead of President Buhari and slash their remunerations to demonstrate to Nigerians that they are also sympathetic to the current financial challenges of the nation and ready to make sacrifices to make Nigeria better.
On non-payment of salaries by some state governments, the executive secretary of CCC declared that "nothing breeds crisis more than the injustice of workers being denied wages and entitlements. Public servants who toil for governments and the nation deserve salaries at the end of the month.
"Failure to guarantee this basic obligation on the part of any state government is a sure recipe for crisis, i.e. crisis at home, schools, at the workplace and generally in the society."