PDP Says Buhari Wrong On Regulation Of Domiciliary Accounts, Blame Decision On Absence Of Economic Team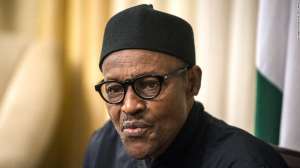 The Peoples Democratic has called on President Muhammadu Buhari to note that the "apparent absence of an economic team in the third month of his administration" is leading the country into what it described as economic quagmire and doldrums.
It said in the past, it had given examples of the alleged effect of lack of an economic team and a clear-cut fiscal policy by this administration, which it said had become evidenced in the lull and painful decline in the stock market.
The opposition party believed this has also led to spiralling of inflation, the alleged disastrous outing of the government team in bilateral talks during the recent visit to the United States of America and the poor state of the my at present.
A statement by the National Publicity Secretary of the party, Chief Olisa Metuh, in Abuja on Sunday, added that the confusion had been extended to operations and regulations of the foreign exchange transactions in Nigeria wherein he said the government was making it impossible for honest Nigerians to engage in free trade and
regulate their personal activities as guaranteed by the constitution.
Metuh added that this was meant to illegally impose a communist economic regime on Nigerians.
He said, "In a desperate attempt to create a semblance of movement out of the clearly motionless and stoic state of affairs of this government, they have reeled out bans and complete clampdown on free trade.
"One begins to wonder therefore whether we are not heading back to the era of import duty licenses and regulation of commodity prices.
"The most disturbing aspect of this communist economic agenda is the illegal and unlawful attempt to repeal the provisions of the Foreign Exchange Monitoring And Miscellaneous Provisions Act, otherwise known as Decree No 17 of 1995 and replace it with unilateral imposition of new regulations."