President Orders Police To Vacate Rivers Local Govts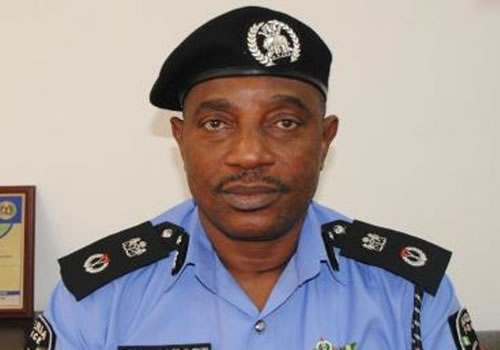 President Muhammadu Buhari has directed the Police and other security agencies to comply with the court' s order sacking local government chairmen in Rivers State until the Court of Appeal rules otherwise .
The police yesterday withdrew from the secretariats of the local governments in deference to the presidential directive .
It was learnt that Buhari gave the order to demonstrate his commitment to the Rule of Law contrary to the insinuations in some quarters , especially by the opposition Peoples Democratic Party (PDP ) .
According to the Senior Special Assistant on Media to the President, Mallam Garba Shehu, Buhari has made it clear that he won ' t stop the execution of a court judgment. Shehu, who spoke with our correspondent , said : " It is very clear from the view of the President that the judgment on the sack of the local government chairmen in Rivers State must be respected .
" The President made it clear that he cannot stop the judgment unless it is set aside by the Court of Appeal or the Supreme Court.
" In fact, the President has asked the police and security agencies why they did not enforce the court order . They said they were only at the local government secretariats to secure these public institutions because they had information that there might be backlash .
" So, there was no question of impunity by the President in Rivers State. The attack against the President was unfair by those behind it. "
Replying a question , Shehu said: " Actually , the police have withdrawn from the local governments. "
But the APC governorship candidate in the state , Dr. Dakuku Peterside, yesterday condemned an alleged impunity by Governor Nyesom Wike .
Peterside, in a statement in Abuja, said apart from the questionable borrowing of N30 billion , Wike was wrong to have dissolved state institutions created with tenured security .
He said: " I had hoped that this government would take a cue from the Buhari administration but it is becoming obvious by the day that the Wike government does not intend to tow the path of honour and statesmanship and therefore does not deserve the trust of Rivers people .
" On our path , we are duty -bound to protect our state and the interest of all our people and those who reside here. It is that call of duty and with the highest sense of responsibility that has compelled me to speak up.
" Let us with continuing , unwavering faith in the True God and confidence in our judicial institutions, trust that we shall soon see the end of this era of impunity, directionlessness and crass disregard for the rights of our people and the constitution of our nation. Regardless of the darkness that has enveloped our state , we know that there is light at the end of the tunnel and we vow to leave no stone unturned until our people have reached their well – deserved Eldorado. "