House Of Reps Members To Organise Debate For Contenders Vying For Speaker Position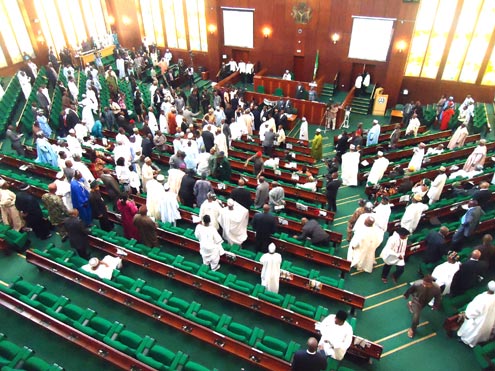 by Musa Abdullahi
It appears things are about to be taken several notches higher in the contest for the position of the Speaker of the House of Representatives as a group of lawmakers intend to organise a public debate for the contenders.
The convener of the group dubbed 'The Patriots', Hon. Musa Sarkin Ada (APC, Sokoto), told newsmen that his group will conduct integrity test among the various contenders for the speaker's seat in order to have the best out of them.
According to him, members will, among other things, look at competence, confidence, integrity, knowledge, experience, track-records, versatility, reliability, networking among others.
He also said they will focus on the "quality of candidates as opposed to business-as-usual," stressing that they do not have any candidate in mind "because we do not want to place the cart before the horse."
He added: "We are more interested in setting the parameters, principles, vision, mission, quality and commitment of those who aspire to lead us, as opposed to supporting individuals in return for sharing spoils of office.
"For the above to happen, The Patriots intend to conduct an integrity test for interested candidates wishing to contest leadership positions of the House by way of open, televised debate that will provide an opportunity to scrutinise their credentials."