APC Youth Leader Accuses TY Danjuma Of Bribing INEC With N2bn For Taraba Re-Run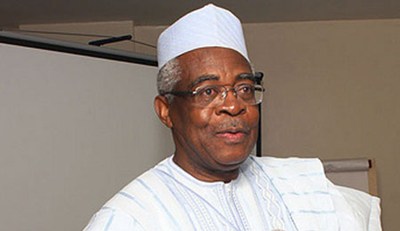 by Musa Abdullahi
The former Minister of Defence, Gen. TY Danjuma, has been accused by the All Progressives Congress, APC, of instigating the Independent National Electoral Commission, INEC, with money so as not to emerge its candidate, Aishatu Jummai-Alhassan, winner of the governorship election in the state.
While the official result of the election is yet to be announced by INEC, the youth leader of Alhassan's campaign, Bala Abubakar Maina, who made this allegation, disclosed that INEC officials in the state have collected N2 billion to retune results in favour of the Peoples Democracy Party, PDP.
He was however optimistic that the rigging arrangement will fail because permutations were already ubiquitous about Alhassan being the winner of the April 11 elections. "I am assuring you that with their TY Danjuma and the bribe money, Senator Aisha Jummai Alhassan, Maman Taraba insha Allah will certainly be the next governor of the state," Bala said.
Reacting, Secretary of PDP Governorship Campaign Organisation, Nelson Lens accused APC of being reluctant to accept the fact that Taraba is a PDP state and will remain a PDP state. On their allegation, Nelson said, "TY is too big for this allegation, with our candidate who is already a marketable and sellable candidate, chief Darius did his homework very well; he has been nice to the people of Taraba even before his venturing into politics".