Police Bars Vigilante Groups, Armed Orderlies And Other Uniformed Security Details From Polling Units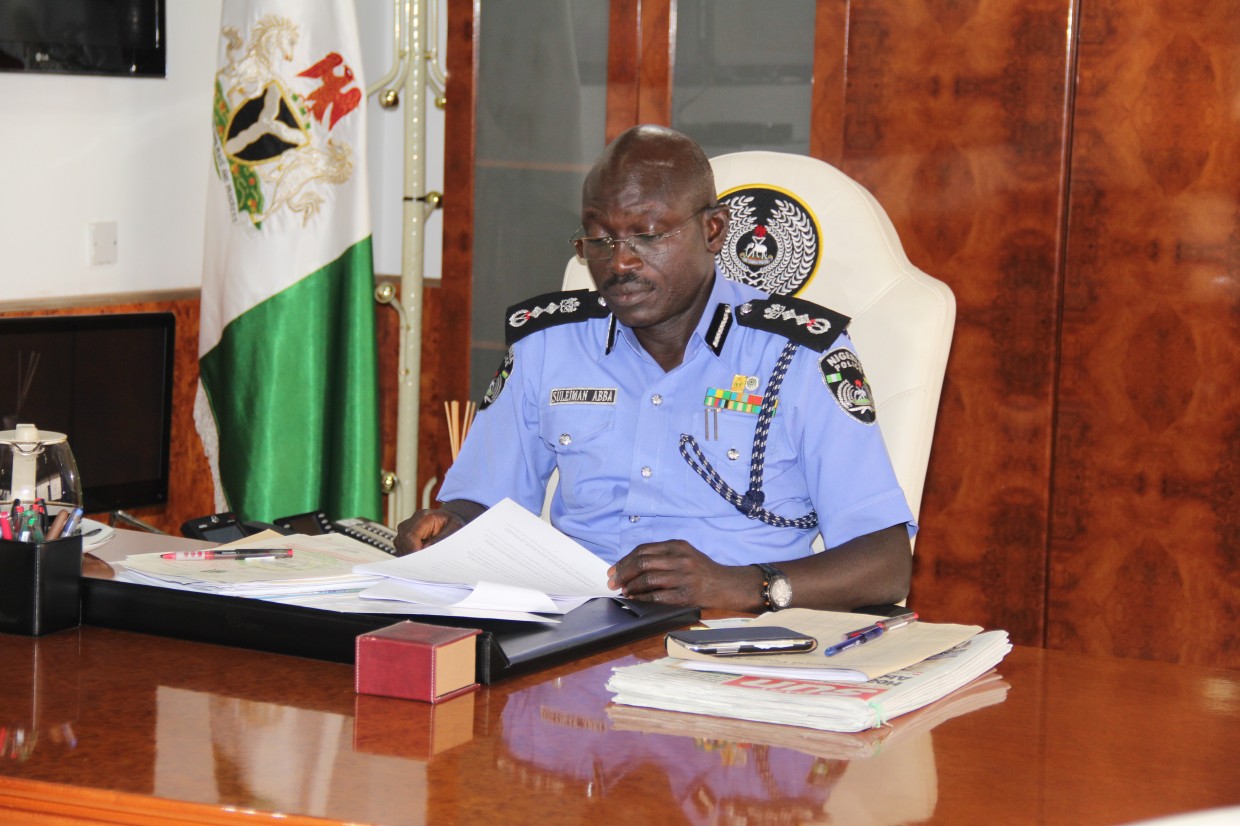 By Chris Nomjov
Despite bowing to public outcry and backtracking on the issue of allowing voters stay back after elections; the Nigerian Police Force is not ready to settle on the admission of other security outfits around polling units on election days.
The Inspector General of Police, Suleiman Abba, has therefore cautioned all uniformed private and government security agencies, as well as voluntary organizations and vigilante groups to stay away from all polling units across Nigeria.
Mr. Abba also said the use of sirens, revolving lights, tinted glasses by unauthorised citizens would not be allowed on the election days.
In a statement signed by Emmanuel Ojukwu, Police spokesperson, the IGP said on no account should any of these uniformed security operatives be seen within 300 metres of a polling unit.
Mr. Abba restated the restriction of vehicular movement during the general elections on March 28 and April 11, 2015 respectively. The restriction will be from 8.00 a.m. to 5.00 p.m. on both election days.
He also warned politicians and VIPs not to go to the polls with armed orderlies.
The police chief assured Nigerians of the commitment of the Nigeria Police Force to provide a round-the-clock security before, during and after the general elections for the citizens.
He reminded Nigerians to remain lawful while carrying out their civic obligations to ensure a free, fair and violence-free elections.