Taleveras To Build Africa's Biggest Oil Storage Facility In Equatorial Guinea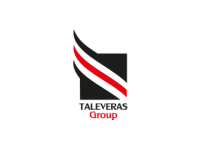 Taleveras Group, an emerging Nigerian energy company, will be constructing a giant oil storage facility in the central African country of Equatorial Guinea, it said on Monday, adding that it will be the biggest facility of its kind in Africa.
This comes after the firm endorsed a deal with the government of Equatorial Guinea where the Bioko Island facility will be situated. The company did not disclose the worth of the transaction and when it will be kick-started, reports Ventures Africa.
According to Reuters, however, the facility will have an overall capacity of 1.34 million tonnes of storage for crude oil and products such as gasoline, naphtha, jet fuel and fuel oil. "The terminal will be built at Punta Europa, located on the Bioko Island part of Equatorial Guinea, and will therefore be ideally located to service the key oil supply and demand centres throughout West Africa," Reuters quoted the company as having said.
Taleveras has over $2 billion in credit lines, making it the fastest growing firm in trade after having won the rights last month.
Reuters has reported that storage hubs that are situated near big markets can assist trading companies bolster returns by permitting them to rapidly take advantage of arbitrage breaks resulting from changes in supply and demand.