Nigeria's Foreign Reserve Drop To $34.495b In December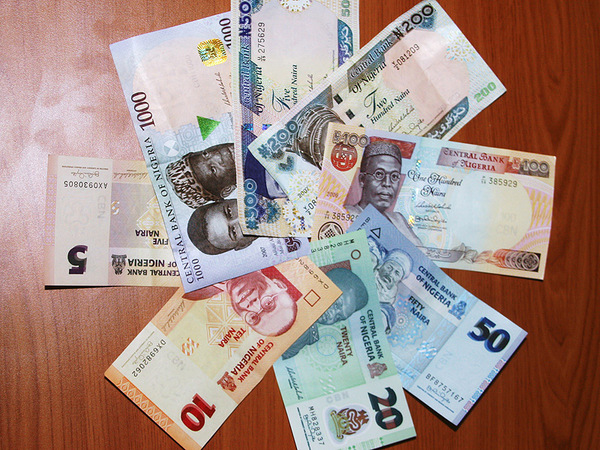 Estimated Reading Time: <1
Nigeria's foreign reserves which stood at $36,682,393,745 on December 1, declined to $34,495,665,567 as at December 30, 2014.
The Central Bank of Nigeria (CBN) statistics indicates that the reserves had witnessed continuous decline every business day of the month.
Two weeks ago, the nation's foreign reserves fell by $500 million, as it tumbled from $35,740,495,640 in December 11, to $35,196,352,296 in December 18.
This came on the heels of the devaluation of the Naira by eight per cent by the apex bank which had been defending the currency, using the nation's reserves.
The CBN Governor, Godwin Emefiele, had disclosed that the bank had spent a huge chunk of the external reserves in defending the naira from falling, adding that the best thing to do was to devalue it.
The governor said: "The CBN took the decision that it would be sub-optimal to continue to heavily deplete the country's reserves in defending the naira. This decision was appropriate because neither the Central Bank nor the Federal Government is in control of the major factors causing the depreciation of the nation's currency.
"In fact, the Russian Central Bank has abandoned its defence of the currency and allowed the depreciation of the currency, but only after it was said to have spent over $90 billion in defending the currency over a couple of months."
However, Minister of Finance and Co-ordinating Minister for the Economy, Ngozi Okonjo Iweala, said there was no cause for alarm as the current level was still better than three months coverage required by the West African Monetary Zone.
"Despite the depletion in the level of external reserves, Nigeria is still in a comfortable zone. This is because the level of our reserves is able to cover more months of imports when compared with the three months requirement under the convergence criteria of the West African Monetary Zone (WAMZ).
"In addition, Nigeria's external reserve level is able to cover more months of imports than the sub-Saharan Africa," she had stated.