Tunde Fagbenle: Let's Examine Jonathan's Four Years As President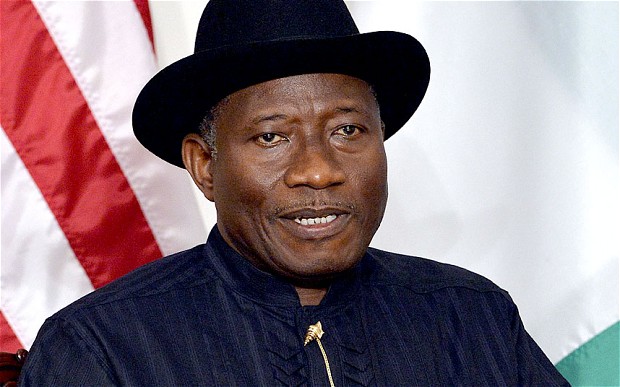 Now that the Peoples Democratic Party (PDP) has "unanimously" adopted President Goodluck Jonathan as its candidate for president in next year's election, and as Dr. Jonathan leaves us in no doubt of his intention to run for a second term after his first full four years ends in May 2015, my mind goes back to the column I wrote on
August 5, 2011 titled "Jonathan and the Task Ahead" to welcome him unto the saddle. I welcome my readers to see how our president has fared in his first term vis-à-vis what the column prescribed as his performance yardstick. Enjoy:
"Let me quickly congratulate Mr. President on his electoral victory – in spite of those of us who felt he didn't look the part and the country deserved better. I must admit as the presidential elections drew nearer Dr.Jonathan began to impress me and I think I wrote something about his deceptive "naiveté".
"Now I am a convert to the "spirituality" of Jonathan's first name — Goodluck. It is simply incredible, the trajectory of his ascendancy.
Nigeria has always been known as a country where anything is possible, where you can go to bed as a church rat and wake up as the Lion King. It is a land of immense wealth and immense possibilities that draw all, citizens and foreigners alike, to the honey-pot. But now the possibility of going to bed and waking up as the president is added to the list — thanks to GEJ.
" 'Spirituality' of Good-luck aside, President Jonathan must take the credit for living up to his word and giving us an election that is a vast improvement on the rottenness of the past, where, particularly in Obasanjo years, it was a case of rampant and brazen thievery,
with candidates that did not contest given victory, and collusion of the electoral umpire (INEC chair) in the wanton robbery was total!
"As Jonathan begins his first four-year term (I'm not suggesting a second may follow o!) on May 29, the country is beset with
gargantuan problems. They are nothing new to him since he has been in the saddle in the last year or so. But they are problems he has to deploy all his tact and luck to tackle, not just if he wants to stand a chance of continuing beyond 2015 but if he doesn't
want to go down as ignobly as his "godfather" had – his good deeds interred with him!
"The chief amongst the problems is corruption.
It is an evil that has eaten deep into our system and into our psyche. Fortunately (or
unfortunately) no one would be expecting Jonathan to slay the hydra-headed monster knowing how much he is himself a "product"
of it, luck or no luck. Corruption in our polity takes different forms and is engrained.
"The Niger Delta with the oil that comes from it is the epicentre of the cesspool. NNPC, the government agency in charge of our oil, is
rotten. According to a report published last week by Transparency International (TI) and Revenue Watch Institute (RWI), NNPC has the
poorest transparency record in the world of national and international energy companies surveyed, scoring zero on organisational information disclosure. And TI ranks Nigeria only a notch or two above being the most
corrupt country in the world!
"Just like its fraudulent census figures, no one knows exactly how much oil is produced, how much flows out of the country, or how much revenue should come to the government. It's all largely guesswork and voodoo, with unofficial bunkering by powerful people going on apace. When figures in the billions of dollars are being mentioned as looted or
siphoned into private coffers it is not "Monopoly" money, it is real!
"But Jonathan will not be able to deal with corruption without possibly bringing the roof down on his own head. That is why many wanted a (Muhammadu) Buhari or a (Nuhu) Ribadu to come do it. But we are glad now Buhari did not win — it's not only corruption that can kill the country, a Buhari with his
mind set can! Nevertheless, Jonathan cannot on account of the dangers of those he owes favours fold his arms. He has to, at the least, do what his "godfather" did — make the right noises, choose the toes to step upon or the
fingers to cut, and leave the rest for God!
"His more immediate task is to sort this NEPA (or PHCN) nonsense out, once and for all. For weeks now I haven't had a full three-hour run of power in my Ibadan home. Where I stay in Lagos is only a flicker better. We must have
power 24/7 and, like the GSM, the space must be freed for competition and appropriate
pricing. If the benefit GSM brought to the economy and life is huge, that which a
guaranteed and uninterrupted power supply
can bring is unquantifiable!
"Another urgent task for GEJ to tackle is land transportation of roads and railways. It is a shame that in 2011 the country cannot boast a single interstate motorway worthy of the
name. The country haemorrhages daily as
hundreds of lives and billions of naira worth of assets are lost on the death-traps we call roads. Main national arteries are eyesores,
particularly in the southern parts exacerbated by severe geographical conditions of weather and topography. While concession may be the
right way to go, the government must have the sincerity of purpose to give them to capable and competent international
construction firms that can get the job done in good time.
"Security is yet another aspect the government must face squarely and decisively. It is the responsibility of the government to protect the
lives and property of those who live within its shores and there cannot be investment and growth without peace and security. The issue of state police is part of the crying need for a whole structural and fiscal restructuring of the country, without which we are going nowhere.
The devolution process must begin, and with an inclined National Assembly, the time is opportune.
"President Goodluck Jonathan does not have all the time in the world. He needs to hit the ground running. Four years is not a long time and the signs of how serious he is will be seen
in the calibre and quality of his cabinet.
Nigeria needs some of Goodluck's luck!"
Postscript:
Corruption: Sadly, the President chose to actually fold his arms and not give a hoot. And corruption has reached its apogee!
Power: After an early dithering, President
Jonathan appears to have set on the track of finally slaying the hydra-headed monster with the "Gencos" and "Discos" privatisation
aspects of the sector.Signs are beginning to show of some improvement in power supply in many parts of the country. We are still a long
way to "eldorado", but we are moving in the right direction.
Transport: It does appear as if the Lagos- Ibadan and Lagos-Ore expressways leading to the west and east of the country and serving
as the country's main artery are finally being tackled with the seriousness required, even if behind time schedule. Attention being given to the railways and especially the granting of rights to states for their own rail system is
encouraging, but bolder and massive public/ private investments are required.
Security: The state of insecurity is appalling
and struggles with corruption as the biggest bane of Jonathan's government. Kidnapping, murder, insurgency of the Boko Haram, and more, all combine to threaten the sovereignty
of the country and negate the social contract of the government with its peoples to protect their lives, property, and territory. And that's saying it the way it is.