Hanga Downplays Buhari's APC Chances And Says Kwakwaso Is Not A Presidential Material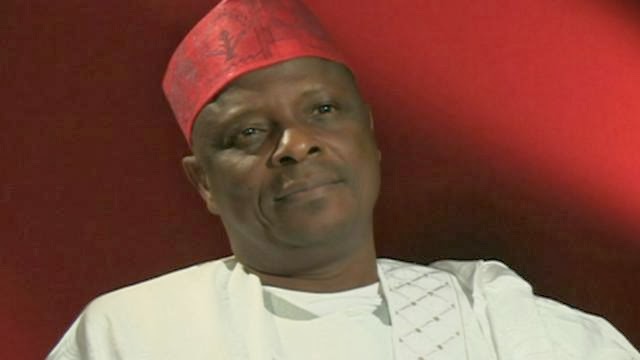 The founding National Chairman of the defunct Congress for Progressive  Change (CPC) and a prominent Kano politician, Senator Rufai Hanga believes that it is unlikely for General Muhamadu Buhari to pick the Presidential ticket of the All Progressives Congress (APC).
Hanga further doubted the chances of former Vice-President Atiku Abubakar and Kano State Governor Rabiu Kwakwaso. He said this during a chat with newsmen yesterday.
according to him, from the way things are going, Buhari is losing ground to Kwakwaso in the North-west.
"I can tell you that Buhari did not move to APC with the genuine CPC structure. All those CPC structures are with us and we went with them to the PDM. And that is why when we decided to put a stop to our relationship  with the PDM, more than 15,000 members brought back their membership cards and dumped the party.
"So you see the posture and unfortunately, I am not happy about it, but  that is why Buhari is in deep trouble because he did not move to the APC with the real CPC structure. It is a naked fact that Buhari is greatly disadvantaged and no matter what anybody says, he would not win under a free and fair primaries," he said.


Hanga further explained that "If Buhari had gone with his people, they would have had positions within the APC, but I do not think that Buhari has got even a messenger in the party at the national level, Kano or any of the state.
"And even in Katsina State, his home state, there is still trouble because elections took place and his people could not win because all the politicians that would have made him hold the structures and win in these places are with us.
"This is why I maintain that the APC is not a merger but an acquisition. A merger is supposed to be based on equal partnership. It is a pity and my heart bleeds over his present ordeal. Though he has no structure in the party, he has the masses.
"Unfortunately the masses cannot do anything for him if he has no party structure with which to run as a presidential candidate. It is a naked fact that Buhari is greatly disadvantaged and no matter what anybody says, he would not win under a free and fair primary.
"Buhari does not have a political structure, in politics, you have to have a structure for you to make any impact. However, if he can be made a candidate, he has a lot of followers who strongly believe in his ability rightly or wrongly who want him to become president because they believed once he becomes president he will arrest all the richmen and all the ills of the country will disappear.
While reacting to Hanga, one of the key political associates of Buhari in the CPC and leader of the APC in the South-east, Mr. Osita Okechukwu said that Buhari is the de facto candidate of the APC

"I am surprise that Hanga is feigning ignorance to Buhari's vote bank of 12 million that was exhibited in 2011 presidential election via a micro CPC, a vote bank, which only needs supplement from other members of the broad based APC. Hanga is making an assumption that since Buhari does not have the money to share, that the APC leadership and membership will be carried away by 'stomach infrastructure'; that is a wrong assumption.
"Buhari is the de facto candidate coming through consensual agreement, especially now that President Goodluck Jonathan has almost locked down South-south and South-east. Buhari accordingly is the only person who can lock down North-west and North-east, " he said.
But Hanga who apparently lost a bitter struggle to retain Buhari's favour noted that even as things stand, the former general had not been able to put any of his loyalists in the APC organ at the national or state level.
On the possibility of the Kano State Governor stepping in to clinch the APC ticket, Hanga said Kwankwaso would find it very difficult to win the presidential election.
"Kwankwaso is not a presidential material. I am an experienced politician, not a bootlicker or someone who will like to sing praises in order to get patronage. I speak the truth. I believe in Nigeria and I want Nigeria to be governed well. If you are looking for a president who will be a true Nigerian and effective in office, Kwakwanso is not, " he said.
He then said that Atiku should not be deceived by the much publicised make-up between him and Obasanjo, adding that the former president will still not support his wining the APC ticket and that Kwakwaso is in the good books of Obasanjo and is thus more likely to get Obasanjo's support.
Hanga, who said his assessment was from a neutral point of view, assured his supporters that he would soon decide which way to go as far as politics is concerned.
"For now, we are at the point of decision-making, trying to assess the situation and to choose where to go. No, do not make any fast conclusions about our moving into the PDP yet. I just cannot go into a party that I am not invited to or recognised. I will rather stay out and be neutral," he said