Labour Party Wants Attahiru Jega Arrested & Prosecuted Over Card Readers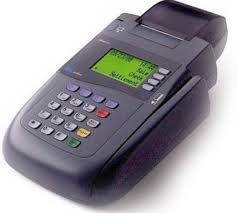 by Deji Abiodun
National Secretary of the Labour Party (LP), Barr. Olukayode Ajulo has called for the immediate arrest and prosecution of the Chairman of the Independent National Electoral Commission (INEC), Prof. Attahiru Jega over what he called the "total failure of the card reader for Saturday's presidential election".

Ajulo, who described the election as an election between the Peoples Democratic Party, PDP, and smart card reader said Jega deserves total blame for going ahead with the use of the card reader despite stiff opposition from many concerned stakeholders in the polity on the problem that may arise from the use of the card readers.
"I think the election was between PDP and smart card reader. If I have my way, Professor Attahiru Jega ought to have been arrested and prosecuted. Because we raised this issue right from the beginning that the card reader will fail. And it failed.
"This is the same Jega about six months ago that told everyone that Ekiti and Osun election are important elections to use card reader which they are not sure of. Then, how come he now accepted to use card reader for presidential election? Honestly, the card reader failed woefully. Now, he now said they should use manual voter register in the last minute. Why didn't he say that before?"
When asked to comment on the result released from the polling units at the Presidential Villa, Abuja which gave victory to the All Progressives Congress (APC), Ajulo cationed Nigerians to refrain from announcing fake unofficial results, saying Nigerians should not forget in a hurry what led to the post-election violence in 2011.
"It is part of electoral offence for anyone to publish unofficial result. Let us wait for INEC to announce the result. I think that is part of what caused the post-election violence of 2011. People were posting unofficial results claiming that Buhari was leading, but by the time INEC released the official result and Jonathan won, many people resorted to violence thinking Buhari has been rigged out. So, I implore Nigerians to be cautious and allow INEC do their job," he said.