US prosecutor wants Hushpuppi's ally, Woodberry, jailed 14yrs for $8m scam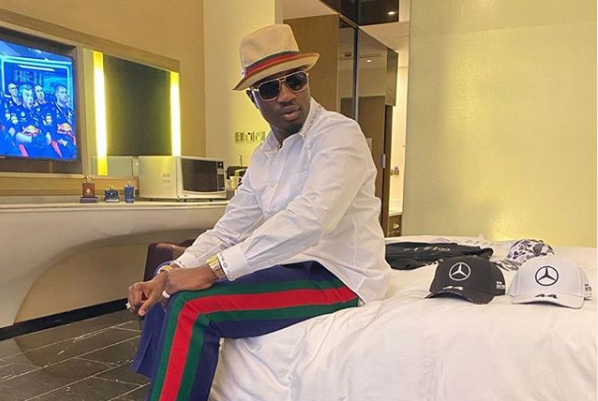 US Federal prosecutors have asked a judge to sentence internet fraudster Olalekan Jacob Ponle, also known as Mr Woodberry, to 14 years imprisonment, reports have shown.
According to Peoples Gazette, the prosecutors on Thursday asked the judge to jail the fraudster for defrauding several US companies of $8 million.
SaharaReporters had reported that Woodberry, an internet fraudster and an ally of the convicted internet fraud kingpin, Ramon Abbas popularly known as Hushpuppi, had pleaded guilty to count one of the eight counts brought against him in the US.
He further agreed to surrender $8 million in proceeds of wire fraud as well as luxury cars and watches to the foreign government.
The Gazette also reported that the sentencing recommendation filed by Morris Pasqual, the acting U.S. attorney for the Northern District of Illinois, also requested that Mr Woodberry should pay restitution of $8,038,214.99 to the fraud victims.
"The government recommends that this court sentence the defendant to 168 months' imprisonment, which is sufficient, but not greater than necessary, to comply with the purposes set forth in 18 U.S.C. § 3553(a)," the prosecutors said. "The government further recommends that the court order restitution and forfeiture as described above and impose a special assessment of $100."
The prosecutors described Mr Woodberry's offence as "serious" and alleged that the Instagram celebrity "attempted to cause greater harm to victims."
In April 2023, Woodberry pleaded guilty to count one of the eight counts brought against him in the US.
Woodberry earlier pleaded not guilty to the charges in which he was accused of engaging in a fraudulent scheme known as Business Email Compromise (BEC).
He was arrested in Dubai on June 10, 2020, alongside Ramon "Hushpuppi" Abbas, who is currently serving an 11-year jail term in the US for fraud.
In July 2020, SaharaReporters reported that Hushpuppi, Woodberry and 10 others were arrested in an operation tagged 'Fox Hunt' after they were accused of "committing crimes outside the UAE, including money-laundering, cyber fraud, hacking, criminal impersonating, scamming individuals, banking fraud and identity theft.
Director of Dubai CID, Brigadier Jamal Salem Al Jallaf, said the raid that led to the arrest resulted in the confiscation of incriminating documents of a planned fraud on a global scale worth $435 million.
But a plea declaration submitted at the United States District Court of the Northern District of Illinois Eastern Division on April 6, 2023, shows that Woodberry made a U-turn and pleaded guilty to count one of the charges.
According to his plea agreement, he was required to repay the $8 million he fraudulently received from the seven companies that fell for his scam.