Zamfara residents flee community as Bandits impose N550,000 levy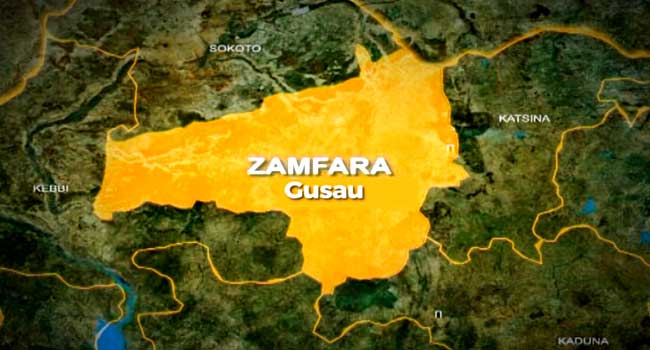 Estimated Reading Time: 1
Residents of Makini and Dankurmi community in Zamfara State are reportedly fleeing their homes after being asked by some bandits to pay an imposed levy or face attacks.
Yusuf Anka, a security analyst in the state said the bandits imposed the sum of 550,000 & and two motorcycles.
Unable to raise the levy among themselves, the residents have started fleeing for their lives.
Reporting the situation, Anka on Tuesday tweeted, "Armed Bandits Have imposed a leavy of 550,000 & and two motorcycles or risk attack on Makini, Dankurmi, Zamfara. Unable to raise the amount the people are migrating to neighbouring communities."
Meanwhile, Governor of Zamfara State, Bello Matawalle has said his administration is seeking a new approach to handle insecurity issues in the state.
Matawalle warned armed bandits in the state to repent or change base as he draws a new roadmap in his approach to handling the issue of security challenges facing the state, according to a statement from his spokesman, Yusuf Gusau.
He said his recent suspension of a district head in Shinkafi emirate for conniving with bandits was just a tip of the iceberg said, in the next four days, he will overwhelm all those making life unbearable to innocent citizens in the state.
Matawalle further said he has discussed extensively with President Muhammadu Buhari and the nation's service chiefs on the new approach which is most likely going to deal seriously with deceptive and unrepentant bandits.